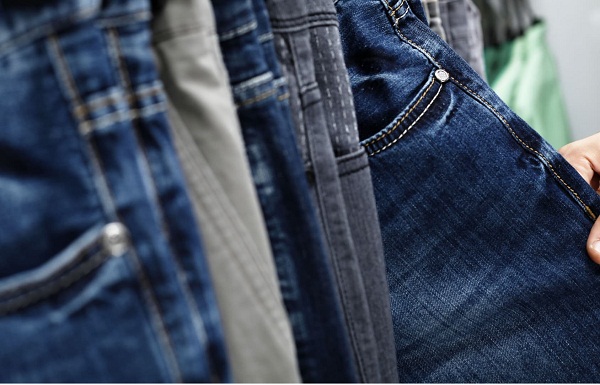 Recent data from the NPD Group ranks Levi's, AG, Amiri, Burnello Cuccinelli and Goria Vanderbilt as some of the top-selling denim brands of 2021. As per a Sourcing Journal report, these brands were ranked on the basis of their performance in respective categories. For instance, AG was awarded for launching best jeans priced $100 and above while Gloria Vanderbilt was honored for best women's plus size jeans and Amiri was awarded for being the best men's luxury jeans brand.
Innovations hailed by NPD Group
Ranked for earning its highest revenues since 1998, Levi's was also awarded for launching the 'best fitting jeans' by IT technology company True Fit in 2020. It also ranked in 2021 Global RepTrak 100's list of most reputable companies.
On its 20th anniversary in 2021, premium denim brand AG' announced the launch of unique washes and environmentally conscious design. Gloria Vanderbilt collaborated with Christian Siriano, Designer, CFDA, to launch a jeans collection that would be presented at New York Fashion Week in September.
Luxury fashion brand Amiri adopted a Tulip-powered cloud-based mobile retail solution to expand its brick-and-mortar network. Its parent company, the OTB Group launched a new business unit -- Brave Virtual Xperience (BVX), in December to launch metaverse-inspired products to help create new business opportunities for the company. Brunello Cuccinelli's revenue increased 19.6 per cent in Q1 2022. The company expects revenues of the entire year to rise 12 per cent and another 10 per cent in 2023.
Scaling new heights
Growing trend of casualization post pandemic has penetrated the global denim market. More consumers chose to shop for jeans in 2021, reports NPD Group as seen from the 36 per cent rise in US jeans sales in 2021. Sales of men's denim went up 12 per cent during the year while women's denim increased 9 per cent, says the report.
Denim manufacturers continue to be leaders of innovation as seen from the variety of styles and options offered to consumers in 2021, says Susan Merrill, President-Fashion Apparel, NPD Group.
The denim market will continue to scale new heights and reach $76.1 billion by 2026 from $57.3 billion in 2020, indicates data from Research and Markets. The market analyst names US as the biggest consumer of denim jeans across the world, and also one of the wealthiest.