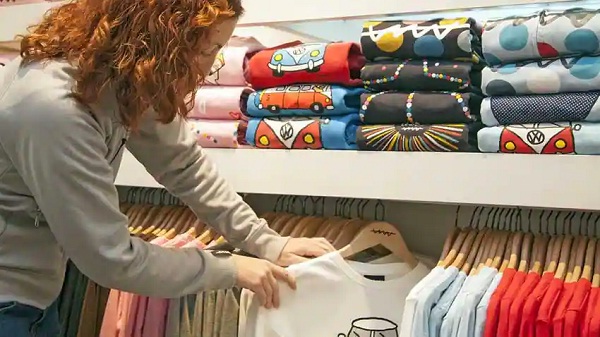 One key MSME to have made a significant contribution to the India's GDP growth amidst the pandemic is textile and apparel MSMEs. Textile and apparel MSMEs contribute around 5 per cent to India's GDP every year and account for almost 7 per cent of total industrial output annually. So far, the sector has created 45 million direct and over 60 million indirect jobs.
Being the world's 5th largest T&A exporter, India has 4 per cent share of global $840 billion T&A market. From April to October 2021, India exported textile products worth $22.89 billion. Growing at 11 per cent CAGR, textile exports are expected to cross $100 billion in the next five years, says an IBEF report. By increasing textile exports, the country can grow its foreign reserves and create better employment opportunities. In fact, over 75 lakh new jobs can be created by developing textile MSMEs.
Government schemes to boost sector growth
In Union Budget 2022-23, the government had announced several schemes and programs to support and strengthen the industry. One such scheme was the MITRA scheme that involves setting up of seven mega textile parks across India. The scheme is likely to boost employment opportunities across India besides adding to its MSME growth. Another scheme worth $1.4 billion is the production-linked incentives (PLI) that will explore the potential of textile and apparel manufacturing units.
Several labor-friendly schemes were also announced for the sector. These include, the EPF scheme where the government will contribute 12 per cent of the Employees Provident Fund for new workers earning less than Rs 15,000 a month, for initial three years. This reform will ensure the workers get more wages in hand. Programs like the Technology Upgradation Fund Scheme (TUFS) to step up investments and subsidies in new digital textile technologies were also introduced.
Entrepreneurial and employment opportunities
Meanwhile the Khadi and Village Industries Commission (KVIC) has teamed up with the Ministry of MSME to boost growth of rural textile MSMEs. Both entities jointly launched a scheme to create self-employment and entrepreneurial opportunities and rural development. In 2020-21, they trained over 10,000 people in 2020-2021 through various KVIC training centres.
Women account for 70 per cent of the workforce in Indian textile and apparel sector with over 27 million women workers. Growing employment opportunities will enable more women to participate and contribute to the sector's growth. Vast raw material supply, abundant human resources and faster adoption of technologies can help enliven the future of textile industry in India. It can become one of the most lucrative sectors for employment generation by sustaining domestic and export growth.