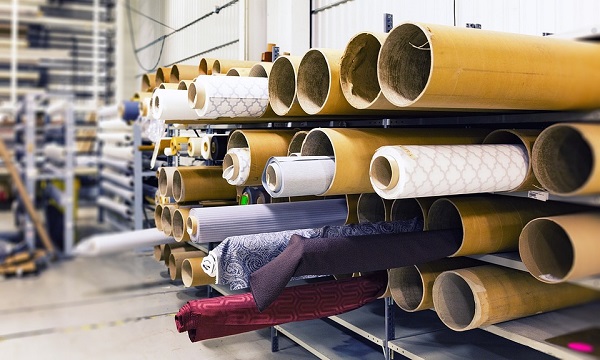 Natural staple fibers are driving this sub-sector within the textile industry as a sea change is being witnessed in terms of fabric preferences. Eco-conscious consumers, especially the millennials and Gen Z, the largest consumer groups worldwide are clear about their eco-friendly choices and the industry is trying to live up to consumer demands. As per a Future Market Insight Report, since 2022, the sub-sector of textile staples is witnessing a promising growth with sales projected to grow at 5.5 per cent. The market at present is pegged at $161.2 billion and is expected to touch $275.48 billion by 2032.
Growth momentum post-Covid
Growth is attributed to widespread consumption of textile staples in several end-use industries such as apparel, general and leisure, sportswear, interior flooring, and others is expected to push the sales during the forecast period. On historical analysis of the worldwide textile staples the report states, it grew at 5 per cent CAGR between 2012 and 2021 but has gained greater momentum since last year. Although natural fiber staples is the growth driver, synthetic textile staples will continue being in the lead during the forecast period up to 2032.
Apparel sector biggest user
In terms of application, 50 per cent of the total sales will continue to be in this sub-sector from apparel manufacturing. Use of textile staples in the apparel manufacturing sector in itself would register a 3.6 per cent growth annually. It is anticipated interior flooring will soon grow to be the second largest contributor in sales of textile staples. Not surprisingly, like most sectors related to end use of fabrics, the Asia Pacific region including Japan will be the single largest production cluster. Additionally, the healthcare sector is turning out to be another market of opportunities.
Some top manufacturers who are globally prominent in their own right include E.I. Du Pont de Nemours and Company, Lenzing AG, International Fibers Group, Invista, Thai Acrylic Fiber Co. Ltd. (Aditya Birla Group), Toray Group, Chori Co., Ltd., W. Barnet GmbH & Co. KG, Cellulose Cotton Wool Corporation of India, Teijin Frontier Company Ltd., Belgian Fibers SA, Grasim Industries, Indorama Ventures Public Company, Reliance Industries, Synthesia AS and the Woolmark Company.
These proactive players are setting up production units in emerging economies to pave way for greater cost efficiencies and profit maximization with such units. Many textile manufacturers are shifting from manufacturing generic products to niche technical textile products as currently it's a playing field with less competition. The game is about higher volumes of cheap textile staples that can easily cater to the growing demand and also create usage growth in other segments because of its cost efficiencies. Manufacturers in the US are focusing on catering to the healthcare industry with such technical textile staples and setting up manufacturing units in South and South East Asia.
Phenomenal sales since 2022
Natural staple fibers are experiencing a surge in usage with cotton, jute and wool remaining popular preferences. Demand for natural and eco-friendly textiles is anticipated to surge because the consumption of synthetic staple fibers negatively impacts the environment. However, synthetic staple fibers such as viscous rayon continue being extensive among end users. Prominent companies are producing one of the most popular synthetic fibers, polyester, in a sustainable manner. PET bottles and polyester waste is utilized to create recycled polyester staple fiber. Among several other things, recycled polyester is utilized in carpets, pillows, blankets, and high-end cushions.
Reports suggest, India has so far invested $2.5 billion towards setting up facilities to manufacture both, synthetic and natural staple fibers.