Heralding a textile revolution in India, the textile machinery industry is transforming from labor-intensive to a more modern and automated manufacturing industry. The sector managed to survive the COVID-19 pandemic and rise above expectations in August 2021. It is likely to get a further boost from rising demand in both domestic and foreign markets in coming years.
As per a Textile Value Chain report, the textile machinery industry imported fiber processing machines worth $203.02 million by the end of August 2021as against $78.65 million worth of machines imported in August 2020. Import of auxiliary machines and part textiles machines were worth $254.31 million by the end of August 2021, an increase of 89.75 per cent. Import of weaving machines increased 31.85 percent to $242.1 million by the end of August 2021. On the other hand, imports of machinery for knitting, lace, embroidery, tufting, etc, grew to $04.25 million. The country imported machinery for making belt, nonwovens and hats worth 56.31 million dollars by August 2021-end.
Japan emerges top importer of fiber processing machinery
Japan emerged the leading import destination for India for import of machinery for processing fiber in 2021 with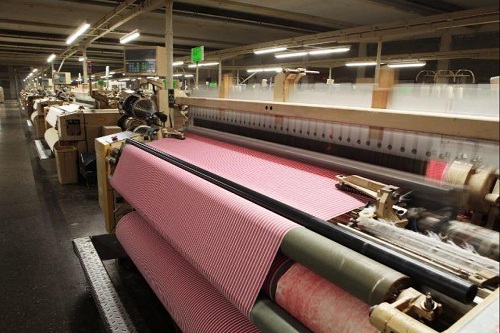 imports worth $76.81 million by August 2021-end. India's imports of commodities from China increased to $32.78 million while from Germany it was $19.54 million at the end of August 2021. India bought machineries worth $16,64 million from Netherlands while imports from Italy and Switzerland totaled $15.91 and $11.24 million respectively. Malaysia exported machineries worth $7.49 million by the end of August 2021.
Germany top imports of auxiliary and parts textile machinery
China exported auxiliary and textile machinery worth $42.04 million to India by the end August 2021. India's import of machinery from Germany was worth $71.57 million while from Japan it was $19.36 million. Between January to August 2021, Netherland's exports to India rose to $7.56 million; Korea and France exported auxiliary machinery and textile machinery parts worth $4.97 and $4.34 million to India.
China dominates weaving machines imports
China emerged the top exporter of weaving machines (looms) with exports worth $138.7 million. However, Japan's exports to India dropped 25.88 per cent to $33.59 million. Exports by the US and Hong Kong, increased to $5.92 and $4.12 million and UAE's exports declined 20.32 per cent to $3.34 million.
Knitting, lace, embroidery, tufting machines exports rise
At the end of August 2021, India's overall exports of machines for knitting, lace, embroidery, tufting, and other crafts climbed by 99.30 per cent. It imported machinery worth $16.05 from Germany while Taiwan exported machinery worth $10.97 million s. Turkey exported machines worth $5.14 million during the year while imports from Singapore and United States were totaled $2.22 and $2.12 million.