"The spring edition of CHIC, held from March 14 to 16, 2018 ended on an optimistic note with yet another increase in visitor figures. Held at the National Exhibition & Convention Center, Shanghai the fair hosted 1,210 exhibitors from 21 countries. Around 112,666 visitors of all business channels were registered at the fair, among them were leading department stores, shopping malls, multibrand stores, agents, distributors. Chen Dapeng, President, Chic & EVP, China National Garment Association observed, "Consumers in China develop rapidly, 'consumer upgrade' is the keyword, the Chinese market is consumer oriented, demand is an individual young style. The offer has to adapt to the needs of this target group, the industry has to become even more innovative and face the technological challenges."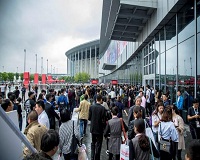 The spring edition of CHIC, held from March 14 to 16, 2018 ended on an optimistic note with yet another increase in visitor figures. Held at the National Exhibition & Convention Center, Shanghai the fair hosted 1,210 exhibitors from 21 countries. Around 112,666 visitors of all business channels were registered at the fair, among them were leading department stores, shopping malls, multibrand stores, agents, distributors. Chen Dapeng, President, Chic & EVP, China National Garment Association observed, "Consumers in China develop rapidly, 'consumer upgrade' is the keyword, the Chinese market is consumer oriented, demand is an individual young style. The offer has to adapt to the needs of this target group, the industry has to become even more innovative and face the technological challenges."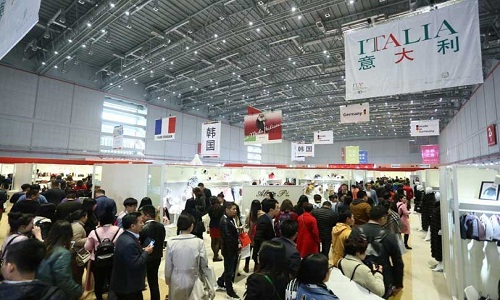 Chic Shanghai indicates to the Chinese market current trends, which is mirrored by fresh young design and a full visual concepts developed in cooperation with WGSN. It addresses the young trendsetting consumers, China's driving force for strong growth in retail sales, which increased by 10.2 per cent in 2017 to about $5.7 trillion According to BCG study, this target group accounts for 65 per cent of consumption increase in China with a predicted growth of 11 per cent per year until 2021. The total domestic consumption contributed nearly 60 per cent to the economic expansion of the country last year.
Thorough networking
Exhibitors at the designer area Impulses, a core segment at Chic occupying the entire North Hall included the likes of Hua Mu Shen, Shan Zi, Mood for Mode. They were satisfied with besides numerous concrete cooperation agreements, high value orders were also placed. International exhibitors in the Fashion Journey area were from Brazil, Denmark, Germany, France, China, Hong Kong, India, Italy etc. Numerous promising cooperation took place that need intensive follow-up after the fair. Moreover, many companies even received orders at the fair. The Polish Investment and Trade Agency participated for the first time in Chic with its national export programme 'go-to-brand'.
Heritage the International Fur Federation (IFF) presented for the first time with international producers such as auction houses NAFA and SAGA. Turkey was again represented under IDMIB /ITKIB by 10 companies. For national participants, grouped in pavilions of respective Chinese provinces, Chic is an essential business platform, they regularly meet buyers and this time too they registered a good number of orders.
Exhibitors' views
Jean Pierre Parmentier, Marketing Sales, Delphine Charlotte Parmentier, France, stated, "It was our first time in the French pavilion and Chic in general. The fair was good for us. We got good visitors and made important contacts. The fair was well-organised so that we had no problems, everything was very easy for us. We were looking for buyers and distributors for this big market and made a lot of contacts and signed some orders." In similar vein, Maxime Zheng, Chief Representative in China, Maison Lener, France said, "Our company is a family business that is now lead by the 3rd generation. We have participated in Chic for 5-6 years. Orders are usually placed in Paris or our Beijing showroom that opened last year. But this time at Chic, we received high number of orders. We met new customers and our new collection was well received."
Service platform Chic
Expanded visitor management, online and offline, was a central aspect of the fair. Online via WeChat and official CHIC APP more than 200,000 visitor request for specific product groups were made, exhibitors uploaded more than 700,000 pieces of product information. Active exchange was initiated by the Buyers' Talk on the second day of the fair, dealing with the development of buying systems of department stores and shopping malls, trend information was given at Chic Buyer's Theme Salon on Day 2.
The VIP Buyers' Meeting brought international brands and interested agents and distributors together – a service that the organiser will expand in future. "For us CHIC is an important platform for trend information and to find European brands we can introduce to the Chinese market," says Wen Liu, CEO, Jesery from Wuhan, representative of Canadian designer brand JAC.
The next edition of CHIC will be held from September 27 to29, 2018 at the National Exhibition & Convention Center, Shanghai.