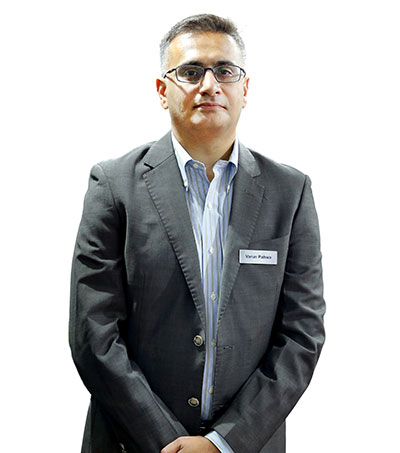 A well-entrenched global group known to offer "End-to-End Solutions in Air Treatment". One of the fastest growing adsorption technology groups in the world today, the Pahwa Group focuses on energy smart and green technologies. Operating within a broad framework of 'environment and energy', the group offers advanced environmental control solutions to a wide array of companies. It plans to display some of these most advanced technologies at ACREX India 200- South Asia's largest exhibition on air conditioning, heating ventilation and intelligent building. At this exhibition, the group will display Arctic Coolers, Treated Fresh Air Units (TFA), Energy Recovery Wheels (HRWs), Energy Recovery Ventilators (ERV), Active Chilled Beams (ECB) and Evaporative Cooling Pads. Varun Pahwa, President, DRI-Pahwa Group, "With Desiccant at its core, in relation to air" elaborates Pahwa.
Present in India since the last 30 years, the Pahwa Group offers air treatment solutions and products. "Our products offer a comfortable ambience to garment workers who constantly toil in high temperatures. We offer an air draft close to the worker, which ensures constant supply of fresh air and reduces chances of transmitting infections. This creates a wholesome environment in the factory," notes Pahwa.
According to him, since air-conditioning a factory may not be viable for the owner, he can opt for evaporative cooling. "This ensures deliverance of cool air through ducts at one-tenth cost of air-conditioning as the only inputs used are a water source and a motor," he says.
The garment industry in India employs workers on contract basis. "Providing these workers with a clean environment will reduce attrition rates in the garment industry. It will also enable the factory owner to save time and money," adds Pahwa
The Pahwa Group caters to all shopfloors. "Exporters can assure buyers of the congeniality of their products by using our services. Our services also help domestic manufacturers retain their contract laborers," he affirms.