"B2B Exhibition at New Delhi & Kolkata, India by India Trade Promotion Organisation" during Feb 21-24, 2017".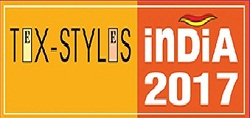 The 18th edition of Tex-Styles exhibition will open doors in Delhi from February 21 to 24, 2017 at Hall No. 11, Pragati Maidan. The fair is being organized by trade promotion agency India Trade Promotion Organisation (ITPO). Following Delhi, the exhibition will also debut in Kolkata from February 26 to 28, 2017 at Milan Mela Complex. Since its inception in 1995, Tex-Styles India Fair has emerged as an ideal forum for presenting multi-faceted splendor of Indian textile industry and established itself as the leading fair of its kind in Southeast Asia.
The major attractions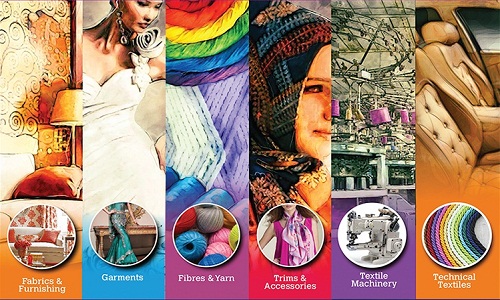 Tex-Styles India covers the entire gamut of products in textile industry. The display profile covers furnishings; fabrics yarns and fibres; apparel (men, women and kids apparel) - outer wear and jackets, pants, skirts, one-piece dresses, blouses, shirts, tunics, cut and sewn garments, technical textiles - nets, surgical, medical and sanitary textiles, technical & safety apparels, car seat covers, HDPE woven sacks, sports wear, upholstery, labels and laces, belts, ropes and hoses, nylon tyre cord fabric & geo-textiles; trims & accessories shawls, tussar, laces, threads and other embellishments to enhance the look and feel of the modern apparel and furnishings; technical textiles, textile gifts, textile process machinery, textile working machinery, looms and support services - CAD/CAM Systems, colour & trend forecasts, trade publications and support services for the textile & furnishing industry.
The Delhi show will have companies displaying products from woolen, silk, handlooms of North India, cotton, synthetics and rayon from West India , handloom, powerloom and silks from South India. The Kolkata edition will focus on products from the Eastern India with silk from West Bengal, Bihar and Jharkhand with different weaves, Muga and Eri silks from Northeast India, shawls from Nagaland, handloom cottons and silks from Orissa, the widespread garment export hub in West Bengal and eco-friendly jute fabric. The show offers buyers a one-stop-shop to view and source a large range of textile products of varying genres.
The USPs of the exhibition is that it offers comprehensive coverage of Indian textile industry with the best companies in each field such as cotton, silk, wool, synthetics, powerloom, jute, blended and other fibres. It is the only textile show in India which provides buyers a one-stop platform for purchase of every conceivable textile products produced by India i.e. furnishings, selected floor coverings, fabrics, garments, accessories, etc. Products displayed here are specially adapted for overseas markets and cater to the forthcoming Spring/Summer and Autumn/Winter seasons.
The range, quality and diversity of products exhibited are rarely seen elsewhere under one roof. The show assists buyers in selecting the most appropriate products. Special pavilions and facilities like Theme Pavilion, Fabric Folio Pavilion depicting the collection of swatches from all sectors of the Indian textile industry including participating firms and others are set up apart from forecasters depicting designer interpretation of trends. Tex-Styles India draws the best of participants and buyers from India.