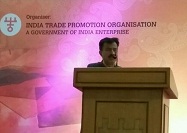 Speaking at the onging Tex-Styles fair in Delhi, V. K. Kohli, Director & Officer Incharge, Govt of India, Ministry of Textiles, Regional Office of the Textile Commissioner said, "The government has a package for boosting apparel production and exports. To compensate for the export price difference between India and other countries, India has a 12 to 13 per cent leverage for exporters of made-ups. The package aims at creating one crore jobs in textiles and apparel over the next three years. This will lead to $30 billion in exports."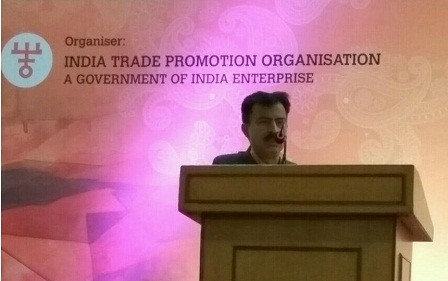 He went on to say exporters are being given incentives. There is a scheme for rebates of levies on exports of garments. "This is the first time such compensation is offered. The budget has a provision of Rs 400 crores. It will provide for 3.4 to 4.4 per cent of the total expenses incurred on exports. This scheme is for exports of garments defined as goods under chapter 61 and 62 of the schedule of all India rate of drawback. Both garment exports and made-up exports are covered under the package. "

Kohli pointed out the scheme has been linked to production increase as well as employment generation as per the notification. There is an additional benefit of 10 per cent capital subsidy. An investment of Rs 1 crore has to yield a production value of Rs 3.4 crore. An investment of Rs 1 crore has to yield 70 jobs for garment manufacturers/manufacturing. The total cap has been increased to Rs 50 crores. At present Rs 30 crores is the maximum limit for the garment sector.