AEPC recently organised an industry and media brief bringing the stake holders all on one platform announcing the 'Lectra Industry 4.0 Experience Center' at Apparel House heralding a giant leap towards leading the industry to the way future factories are heading to. The overarching theme 'The Connected Ecosystem for Apparel Manufacturing' in association with Lectra Technologies is quite a timely initiative.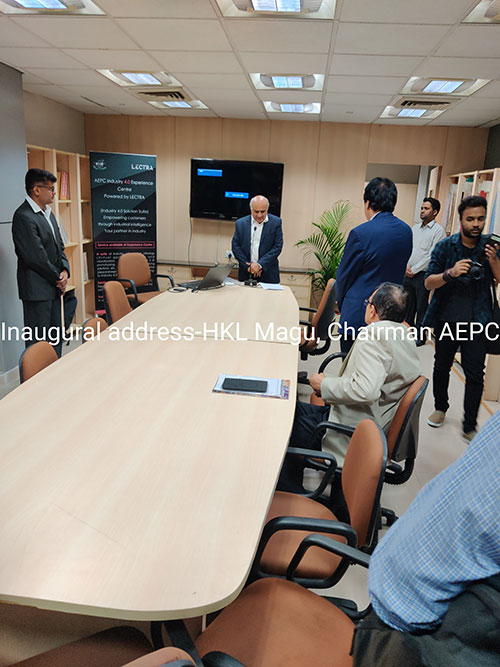 This initiative focused on how Industry 4.0 compliance would facilitate apparel exporters to digitally transform their business enterprise both by hand holding and sensitising the primacy of new normal called digitisation of manufacturing paradigm in the ever evolving global apparel supply chains.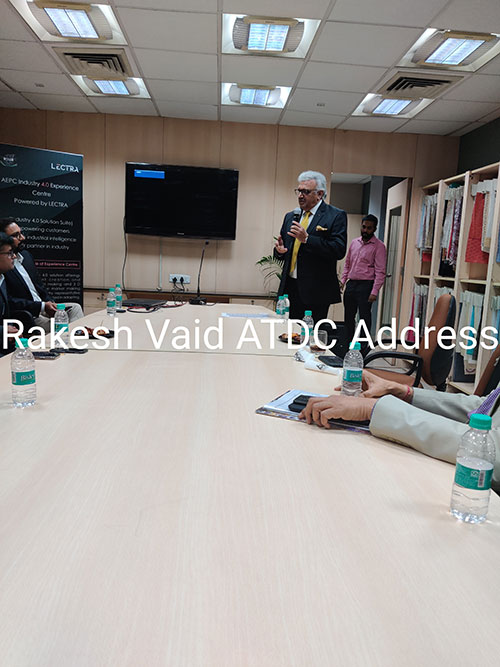 The establishment of the experience zone proceeded with the discussion on the background on industry 4.0. It drew the attention of the entrepreneurs towards how exactly the future factories of tomorrow will look like and how adoption to industry 4.0 would help in constructing the industry future ready and augment competitiveness. It also takes a holistic overview of the challenges faced by today's 'Fashion & Apparel Industry' and how the underlined theme namely 'the world of connected technologies' is playing out and how to build the requisite wherewithal within the MSMEs to overcome the impending challenges.
HKL Magu, Chairman, AEPC said, "The industry is facing stagnation. This is a wake-up call for the industry. We have to discard the old machinery and acquire new machines."
Rakesh Vaid Sr. Vice Chairman-ATDC, emphasised on the importance of storyboard making, Pattern making is not the only important thing. We have to go beyond the basic pattern making. This experience center encourages people to invest in software. He said, "In future, a customer in New York or London will send a garment designed on a computer to an exporter who will send this digital collection to India. A vendor or buyer interested in this collection can directly place his order for the garment with the digital printing department. This will eliminate the role of a merchandiser," Vaid alluded.
According to him, no one does cutting room solutions anymore. "Sixty percent of the industry doesn't have a cutting table, where the marker will move up and down. There is a cutting sample. This is the situation in most countries like India, Pakistan, etc," he added