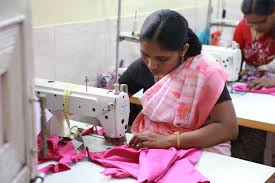 American Apparel Magazine joined hands with IT research firm Gartner for the eighth survey on trends in apparel organizations' attitudes, behaviours and plans relating to business initiatives, technology budgets, application deployment and strategy, mobile technology adoption, supply chain lead time and more. The 2013's survey conducted in October- November had responses from 56 qualified US retailers and manufacturers through a web-platform.
Initiatives to boost efficiency
Continuing a trend noted for over two years, respondents are focusing on improving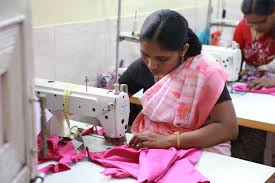 new product commercialization and launch processes, expanding internationally, and tightly managing supply chain lead times for new products. As these initiatives have increased in importance, reducing product costs to improve margins has declined in importance. Only 13 per cent of respondents said reducing product costs was their most important initiative. By contrast, 16 per cent said improving new product launch processes is their top initiative, another 16 per cent said international expansion, and 14 per cent pointed to lead time reduction for bringing new products to market. The shift in priorities aligns with the changing pattern of how companies plan to achieve their growth goals.
In 2013's survey, lack of internal resources and skill sets was named the primary barrier to successfully deploying IT solutions.
Highlighting growth plans
The number of survey respondents that expect increased sales volumes of current products to help achieve growth goals continued its decline in 2013. This year, 63 per cent companies expect increased sales volumes of existing products to contribute to enterprise growth versus 83 per cent in 2011, a decline of 24 per cent in two years.
Retailers as a group will rely less on growth of existing products than manufacturers to deliver enterprise growth, more retailers than manufacturers in the apparel industry point to new products or categories as a key growth driver. Nearly 75 per cent retailers will lean on new products and categories for growth, versus 67 per cent of manufacturers. Apparel retailers are optimistic that the introduction or expansion of mobile applications and the closely-related expansion of sales efforts and direct-to-consumer marketing will boost growth. Manufacturers are looking to expanding business-to-business sales efforts and growing direct-to-consumer channels as growth drivers.
The number apparel companies looking to grow from mergers and acquisition have dropped to 11 per cent in the coming fiscal, versus 22 per cent in 2012. Many companies are evaluating the maturity of existing business practices and determining that there is substantial room for improvement and for gains to be achieved in advance of the more transformative step of merger or acquisition, possibly of overseas companies.
Investing in technology
Apparel companies' average (mean) 2013 budgets for technology, including capital and operational costs for hardware, networking, telecommunications, software licenses, subscriptions and maintenance, third-party IT services and internal headcount, was 7.9 per cent of total anticipated current fiscal year revenue. This is up sharply from 4.5 per cent in 2012. At the same time, average expected IT budget growth for the coming fiscal year dropped to 2.7 per cent, down from 4.1 per cent in the 2012 survey.
Across the apparel industry, the portion of companies that expect to increase IT budgets for the coming fiscal continued to decline, and the portion of companies expecting to hold budgets steady increased. For the coming fiscal, 37 per cent companies expect to increase their IT budgets, down from 41 per cent last year and 45 per cent in 2011.
In this year's survey, when asked to characterize their current application portfolios, 60 per cent of companies described theirs as integrated and effective, or standalone and effective, up from 47 per cent who characterized their portfolios as one of these two in 2012. Larger companies with larger IT budgets in terms of actual dollars have more leeway to invest in ERP applications and specialist applications that together form an effective enterprise IT backbone.
PLM technology led the way as individual area about which apparel companies are most concerned. PLM, including quality management, and core supply chain, encompassing supply chain planning and execution, tied as the IT application areas with which apparel survey respondents are most concerned. This contrasts to survey results from last year, when respondents ranked supply chain planning technology as the individual topic of highest concern and core supply chain technology as the business area of greatest concern.
The role of mobile technology
Adoption of mobile technology has been both a long time coming and a swift revolution in the ways an apparel enterprise can do business. Companies indicating full deployment of mobile technologies to support quality assurance processes jumped from 8 per cent in 2012 to 14 per cent in 2013. Apparel companies reporting that they are 'fully deployed' with mobile technologies supporting PLM activities increased from 7 per cent to 10 per cent. Warehouse management, customer relationship management (CRM), and logistics/transportation management are the top three areas participants are applying mobile technology today.
Supply chain technology
Lead time reduction continues to be a top priority for apparel companies in 2014. Gartner finds that participants are increasingly segmenting their supply chains in order to speed certain products to markets, such as seasonal fashion hits, and assigning other products such as basics to cost-efficient supply chains that do not emphasize fast time-to-market.

As the apparel industry sets its sights on introduction of new products and categories as its leading growth driver, the realization that many new products fail to live up to expectations has captured the attention of business and technology executives. Emphasis on improving new product commercialization and launch processes has also inspired higher levels of investments in PLM, product portfolio management and supply chain planning.
apparel.edgl.com