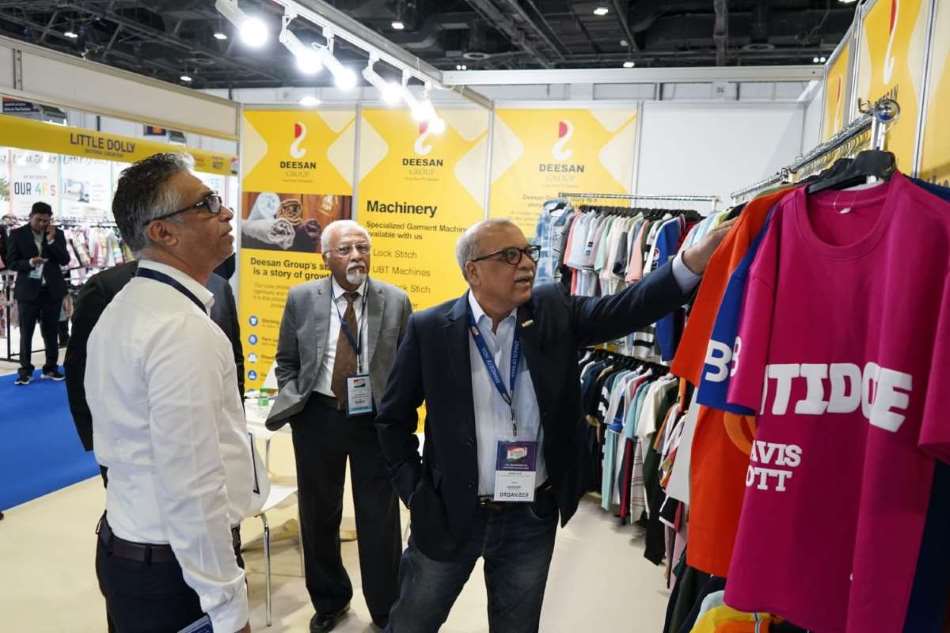 The Clothing Manufacturers Association of India (CMAI) achieved a historic milestone in the global retail market with the triumphant conclusion of the inaugural 'Brands of India' trade show at the Dubai World Trade Centre from November 27 to 29, 2023. This event showcased 350+ top Indian clothing brands, solidifying its position as a beacon of success.
Global Recognition
Attracting over 2800 buyers from 67 countries, the event provided a substantial head start for Indian apparel brands in the dynamic Middle East and North Africa (MENA) region. The impressive buyer turnout predominantly included retailers and importers from key markets like UAE, Saudi Arabia, Oman, Qatar, Bahrain, Kuwait, Yemen, Egypt, Ghana, Ethiopia, Nigeria, and more.
Economic Impact
Anticipating an estimated business worth US$ 350 million over the next three years, Brands of India underscored the robust potential and demand for Indian apparel brands in the international market. Rajesh Masand, President, CMAI, expressed elation, stating, "This pioneering initiative... strengthens the economic ties between India and the MENA region."
Stellar Success
Jayesh Shah, Chairman of Brands of India, and Vice President of CMAI, proudly acknowledged the stellar success achieved in the introductory edition. He emphasized the emergence and acceptance of Indian apparel brands on a global scale, affirming future focused events to sustain this momentum.
Diverse Showcase
Renowned brands like Oxemberg, Louis Philippe, Allen Solly, BIBA, and others showcased their collections internationally for the first time. The variety on display garnered appreciation from industry leaders, with Mr. Kabir Lumba, CEO, Landmark Retail at Landmark Group, emphasizing the huge potential of Indian apparel in the MENA region.
Strategic Timing
The strategic timing of Brands of India, preceding the significant Eid festival in April, aligns with the Comprehensive Economic Partnership Agreement (CEPA) signed between India and UAE in 2022. UAE, the largest importer of Indian ready-made garments, witnessed imports totalling a staggering US$ 1.21 billion in the fiscal year 2022-23, reaffirming sustained demand for Indian fashion in the region.
Positive Industry Feedback
Buyer groups such as Lulu Group, Landmark Group, and Apparel Group actively participated, highlighting the trade show's strategic importance in fostering strong business ties between India and the MENA region. Industry leaders praised the initiative, with Deepak Seth, Group Chairman of Pearl Global Industries Ltd., acknowledging the enormous potential in the Gulf, Middle East, and Africa.
Future Prospects
Participants, including Prem Ranjan, CEO of Gini & Jony, and Rushank Masand of Rushank Clothiers, expressed optimism about future business development. The exposure gained at Brands of India provided valuable insights for potential expansion into new markets, creating a solid foundation for future growth.