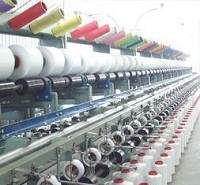 The primary textile sector is being hailed as the next big thing after readymade garments in Bangladesh. Though the sector had a dominating presence in the country's manufacturing sector even earlier, its main role was relegated to meeting domestic demand under high protective tariffs and import quotas (pre-2000). As a result, products manufactured by this sector were not internationally competitive and exports were negligible or non-existent, reports Daily Star.
Entrepreneurial vision and new policies boost RMG
However, a confluence of entrepreneurial vision and evolution of contemporary policies changed all this in the 1990s. From a $624 million in FY 1990, RMG exports grew to $ 4.5 billion by FY 2000, registering a 600 percent rise in a decade. However, as RMG exports increased, intermediate inputs like yarn, fabrics and garment accessories had to be imported from countries like China, South Korea, India, and Pakistan. From $435 million in FY 1990 these imports grew to $3.2 billion in FY 2000. This stirred local textile industries to a massive business opportunity that was going waste.
Time benefits of local sourcing
To prevent this, the new generation of textile entrepreneurs started looking for new opportunities for domestic sourcing of raw materials and rising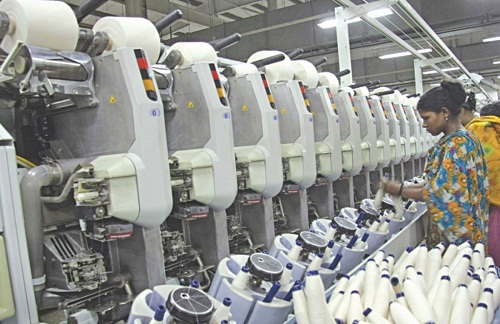 demand for textiles. The end of 1974 Multi-Fibre Arrangement (MFA) in 2005 created larger market opportunities. However, it also increased competition from well-heeled apparel producers. Bangladesh apparel factories began sourcing yarn from local suppliers. Local sourcing enabled them to avail intermediate inputs on time which drastically reduced their lead times.
Boost to backward industries spurs raw materials investments
In the mid-1990s a new generation of textile entrepreneurs emerged in Bangladesh which was ready to seize the opportunity created by the RMG industry. These entrepreneurs gave a boost to their investments in export-oriented textile projects aimed at producing yarn and fabrics. Easy availability of funds from banks, supportive taxes and government subsidies gave a boost to these backward linked industries including production of accessories like packaging, buttons, zippers, and labels.
Over the past three decades, the supply of intermediate inputs to RMG exporters has grown into a large industry in Bangladesh. The second major development after RMG, it is another popular way to describe the country's industrial development.
As per BKMEA knitwear exporters source almost 80 per cent of their yarn requirement from local textile producers. Moreover the number of yarn manufacturing mills has doubled from 200 in 2000 to 433 in 2019 while spindle capacity has tripled to 13.5 billion kg of yarn. This growth is mainly attributed to the rapid expansion of knitwear exports from $1.5 billion in FY 2001 to $16.9 billion in FY 2019.
Production of denim fabrics in Bangladesh is an entirely export-oriented activity with 60 per cent of the annual denim requirement of 840 million yards supplied by 32 denim mills that have cropped up in the past 20 years. Other cotton-based fabrics and man-made fibre (MMF) production is also catching up to meet 40-45 per cent of demand coming from garment exporters, says BGMEA.
No longer a supporting industry
In the past 25 years, that Bangladesh textiles segment generated $21-plus billion industry that can no longer be relegated to just a sideshow to the $34 billion RMG. This is a result of introduction of new policies promoting backward linkage, says BTMA. This deemed export sector rolls everything including import substitution, export expansion, and export diversification into a single policy. These modern textiles are laser-focused on substituting massive amounts of imported yarn and fabrics. They are the embedded components of the final knit or woven garments that are deemed for exports
With the rise of RMG, embedment of principal inputs into non-RMG exports has also increased grown. The primary textile sector has become a predominant part of the textile industry. It can no longer be dismissed as non-competitive domestic industry