With top brands focusing on health, the global fashion industry has witnessed a major upheaval in 2020. Garments reflecting the current health concerns are being launched by brands. Diesel launched a new Upfreshing collection that features antibacterial coating, writes Bel Jacobs in 'A new way of living and dressing' for BBC Style. In his article Jacobs writes what we wear reveals our values and aspirations particularly in times of turbulence. Perhaps, it's now a time for change.
Streetwear brand Dumbgood launched a new range of facemasks featuring phrases like 'I know too much about life to have any optimism'. There is an upswing in demand for survivalist clothing and modular designs that can adapt to different climates and protect their wearer. Nike's ISPA is a prime example of this: In future, clothing is likely to be an extension of our homes and offer comfort and reliability amidst global turbulence, says Caroline Stevenson, Head-Cultural and Historical Studies, London College of Fashion. According to her, customers' are likely to value cosy and 'worn-in' garments more.
Pandemic to alter growth ideas
The pandemic is likely to alter customers' ideas of exponential growth, personal success, gratification and identity through consumerism. It can lead to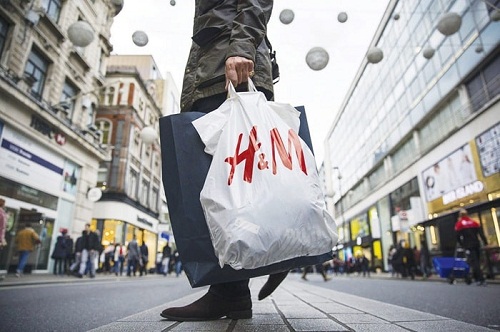 more contracting, regrouping, reconsidering and refocusing on part of the consumers says Abi Buller, The Future Laboratory. Tom Berry, Director-Sustainability agrees, an increased awareness around conscious consumption may fuel further change.
As unconscious consumption is falling out of fashion, people are investing in higher quality items. However, this needs to trickle down through all levels of the market, says fashion historian Allison Pfingst.
Growing interest in pre-owned market
An understanding that whatever we have is sufficient for decades has spurred interest in making and mending clothes. Recently, British menswear brand Connolly hired Portobello Market vintage-clothing stall owner and stylist, Frank Akinsete, to upcycle pieces from previous collections. Similarly designer Christopher Raeburn launched Raefound, an evolving, non-seasonal range of unworn military clothing and accessories.
Raeburn urges young designers Kevin Germaier and Maddie Williams to develop new business models for repurposing and reusing old clothing. Berry agrees, there's a significant interest in the pre-owned market as consumers not only want to buy pre-owned products but also use services that help them sell unused items.
The fashion industry needs to live up to its responsibilities and help create a more positive future, adds Berry. According to him, in 2030, everyday garments will become more utilitarian and include creative digital collections. Retail models will focus on made-to-garment and circular designs.