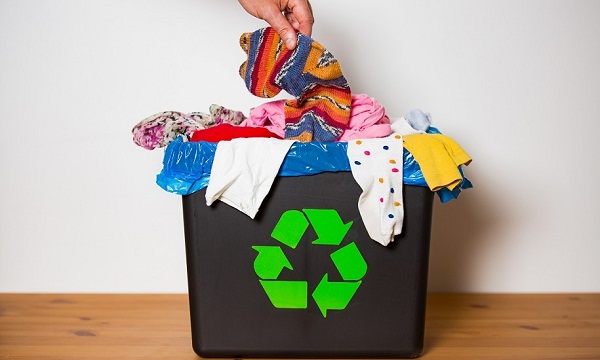 To reduce dependence on virgin resources and decarbonize operations, the fashion industry needs to introduce, new textile recycling technologies, says Katrin Ley, Managing Director, Fashion for Good that recently released its most comprehensive report on textile waste recycling in India. Titled, 'Wealth in Waste: India's potential to bring textile waste back into supply chain', the first-of-its-kind report highlights India's initiatives to leverage its infrastructure to emerge as world leader textile recycling technologies.
Initiate actions against rising textile waste
Commissioned by Fashion for Good, the report is a part of the 'Sorting for Circularity India Project'. It was launched in collaboration with Sattva Consulting, Saahas Zero Waste and Reverse Resources, specialist organizations in strategic impact, waste, resource and data management, and the scaling of textile recycling infrastructures. The report attempts to provide the required data in India's textile waste landscape. It aims to a build a better coordination between those engaged in managing domestic post-consumer waste, pre-consumer waste and imported waste in India. The report aims to help industry players to initiate actions, devise solutions and mediate accordingly.
Improve access to textile waste
India accumulates up to 7,800 kilo tons of textile waste annually. It produces around 8.5 per cent of the global textile waste. However, only 59 per cent of textile waste is recycled with only a small percentage being reused in the global supply chain. India lacks strict rules and traceability systems. Also, technological infrastructure is limited to processing only certain type of wastes. The study highlights sustainable materials that have the best potential to recycle textile waste.
The report also outlines the potential for collaborative and systemic interventions to strengthen sustainability in the Indian textile waste industry. It recommends the industry to improve visibility and access to waste, explore the potential of textile recycling in India and establish the required infrastructure and laws for waste management.
Expedite implementation of recycling technologies
Launched in November 2021, 'Sorting for Circularity: India' is a project initiated by Fashion for Good and supported by Laudes Foundation as catalytic funder, PVH Corp., adidas, Levi Strauss & Co, Tesco, Primark, Arvind Limited, Birla Cellulose and Welspun India, and technology partner Reverse Resources. A framework conceived by Fashion for Good, the project aims to expedite the implementation of new textile recycling technologies. Through this project, Fashion for Good aims to launch several industry-wide, precompetitive projects that focus on the recycling of man-made cellulosic fibers and polyester.
Supporting disrupting innovators
A global platform for innovation, Fashion for Good has launched the Global and Asia Innovation program to support disruptive innovators in providing practical project management, access to funding and expertise, and facilitate new collaborations between brands and manufacturers
Fashion for Good has launched the world's first interactive museum to promote sustainable fashion and innovation. The museum encourages people across the globe to initiate positive change. The initiatives are supported by: Laudes Foundation, Founding Partner, William McDonough, Co-Founder and adidas, Bestseller, C&A, Chanel, Inditex, Kering, Levi Strauss & Co, Otto Group, etc.