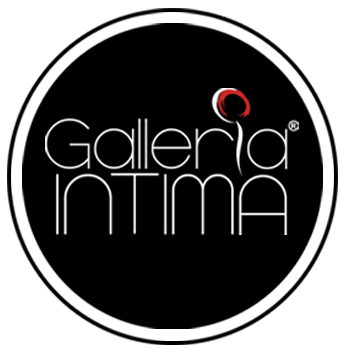 In its 4th year Galleria Intima held on Aug 26 and 27, organised by the Intimate Apparel Association of India (IAAI), moved to the national capital this year. Following the 'Make in India' initiative launched by Prime Minister Narendra Modi, IAAI aimed at facilitating greater and meaningful collaborations across all the categories of the intimate apparel sector.
Elaborating on the show concept, Rakesh Grover, President, IAAI, says,"We want manufacturers to come and make in India and set up huge plants in the country in terms of garments and raw materials. We are open to knowhow tie-ups with other countries.This platform gives Indian manufacturers an opportunity to grow to world standards. In five years we hope to be on par with international standards."
Lingerie industry gets a boost
The Indian intimate wear industry is changing with consumers now demanding styles prevalent in the foreign countries. "A delegation of our members visited Eurovet exhibition in Paris. We saw a different world of products there and realised that this is what people back home demanded. We felt the new generation had to be offered those styles, designs, colours. The major problem was how to source them and lack of knowhow to make such products. So we thought of doing a similar exhibition in India by inviting quality suppliers of raw materials from across the world as well as from India," avers Grover, talking about the inspiration behind Galleria Intima.
The Galleria Intima exhibition on a small scale was organised in Goa. "We got a good response from manufacturers and evolved into a sourcing exhibition and a technology upgradation platform. We now exhibit new technologies of cutting and sewing, production, software management and computerized systems. We want to upgrade the industry as a whole. We have done seminars in Europe, China and presented the changing realities in India. We also aim to increase exports from India. Right now, we have a four per cent global share in intimate wear. We want that to go to 10 per cent," he asserts.
This edition received a good response from international buyers and exhibitors from China, Hong Kong and other countries. IAAI also holds buyer-seller meets in different cities and plans to upgrade the scale of such events.
From Goa to Delhi, the show goes on…
The change of location from Goa to New Delhi was a deliberate move since latter is convenient for business and is more accessible. Says Grover, "Goa is more of a leisure destination and because of poor connectivity, Goa event didn't get many visitors. Delhi is connected to the rest of India via road, rail and air. And people combine their schedules so that the exhibition becomes one of the parts of their plan. So we decided to move Galleria Intima to Delhi."
According to him, the inner wear industry is the only one that's growing and every brand is witnessing a growth of 25 to 30 per cent. "The share of organised players is growing. Right now organised market is 40 per cent and unorganised is 60 per cent. Consumers have grown and matured and their demands have grown. They want more styles and colours and they are ready to pay the price for a good product. This has opened up the industry. Multinationals have come in and widened the price points. And the young generation is open to new things," Grover sums up.
www.galleriaintima.com