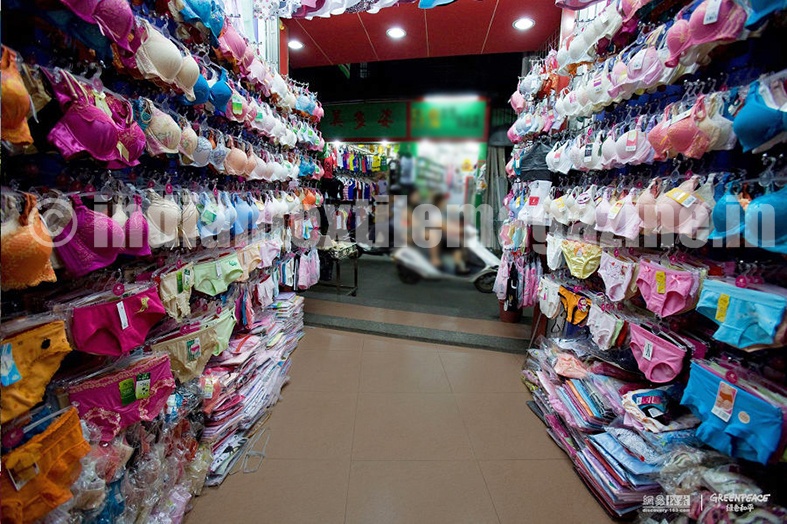 The innerwear market in India is segmented between men and the more fancy-driven women's and both markets are growing significantly. While the global men's innerwear segment is estimated to grow at a CAGR of 5.8 per cent to reach $13.6 billion by the end of 2024, women's innerwear is projected to grow at a CAGR of 6.4 per cent to reach $55.83 billion by the end of 2024. Growth is boosted by organised retail penetration and increase in monobrand and multibrand outlets. But Indian manufacturers are not able to capture its true potential. The segment is growing at an estimated CAGR of 12.2 per cent.
Latent potential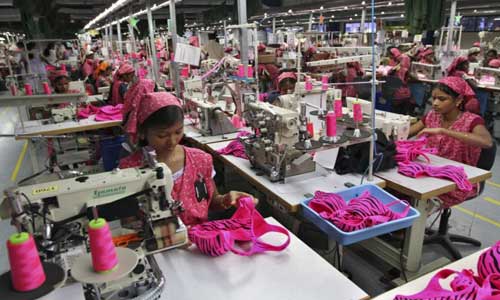 A recent report by Intimate Apparel Association of India and Wazir Advisors estimates the underwear market at nearly Rs 24,000 crores and expected to touch Rs 47,000 crores, which is nearly 8 per cent of the total estimated apparel market by 2020. The men's underwear market is currently valued at around Rs 8,500 crore. With increasing disposable income and changing attitudes towards the category, the segment is expected to reach Rs16, 500 crores by 2020.
While many companies are setting their base in this burgeoning market, the industry is still rife with challenges. Sanjay K Jain, MD, TT, feels undergarments export is increasing but at a small pace. Innerwear market will grow consistently, and the biggest opportunity is going to come from unorganised market shifting to branded players. Growth would be coming from market expansion and shift.
Yusuf Dohadwala, CEO, Intimate Apparel Association of India (IAAI), claims the overall Indian intimate wear industry is witnessing the fastest Y-o-Y growth which is estimated at 18-20 per cent and this growth is the highest in the world. One of the reasons for this growth is underwear is a basic necessity. This makes it almost recession proof with minimal effect from negative market trends. Although according to Jain, due to psychological impact and pipeline inventory, the Indian innerwear industry faced short-term recession due to demonetization and GST. For Dohadwala, things are fast changing in India with consumers getting more evolved. Fashionable intimate wear is rapidly growing and taking large space in wardrobes especially for women's category.
Exports growth concerns
Brandix, Quantum Clothing, Seeds Intimate Apparel, Pratibha Syntex, Eastman Exports Global Clothing, etc, are some companies involved in intimate wear exports. While there are others who have the capacity to be enabling exporting companies but they aren't ready to take the route. And as Jain points out overall competitiveness in India is an issue due to unfavourable FTAs and bilateral agreements vis-à-vis competitors like Bangladesh, Vietnam, Cambodia etc. Hence, exports are mainly limited to the Middle East and African nations, further domestic brands need to be more organised and integrated to cater to the US and Europe in a bigger way. He says both domestic and exports have enough scope but export growth would somehow depend on government policy and support.
The domestic market has over 1,000 innerwear lables. Exports from India is low but growing. However, the industry has to work at poor skills in manufacturing of value-added products or fashionable products. Therefore, at present, we can export only basics. For value-added products, India is unable to meet the efficiencies found in China, Bangladesh, Sri Lanka, Vietnam, Cambodia, Indonesia. To be competitive, it is important to have raw material base in India, especially for lingerie segment, which is low. Hence, to export, we would have to depend on China for raw materials, increasing the lead time and which is why buyers don't aim at sourcing from India.
B Naveen, MD, BSCI certified Clifton Export, opines the only benefit of undergarment manufacturing is one does business throughout the year but the margins are low compared to other garments product and more price-competitive. Besides, one needs specialised machines and in-house elastic manufacturing without which producing undergarments would become difficult. He further added in the last four years, Bangladesh has increased its focus on undergarment business which is again a big challenge for players like him.