With China losing its status as a low-cost manufacturing hub, because of the rise in labour and production costs and changes in government regulations, countries such as Myanmar are emerging as next affordable manufacturing hubs. Importing countries from the West are now exploring new unexplored markets.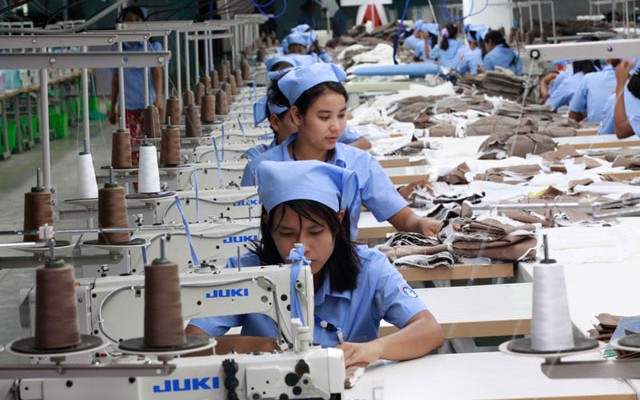 So, how to identify an untapped market? One way is to identify the cost drivers that determine the overall cost of the product. The other benefit by doing so is that the company can devise the strategies to reduce the biggest cost driver, and also help in the negotiation process with the service provider.
Rising raw material, labour costs a bane
Many leading players turned to neighbouring markets like India, Bangladesh, Vietnam, Indonesia, and Cambodia after sourcing from China started becoming expensive. However, despite having sufficient capacities to cater to the needs of western players, India, Indonesia and Vietnam are facing constraints due to increase in minimum labour wages, which is just an average of 20 per cent lower than China and in some countries because of the rising raw material costs.
Another major concern after fire and building collapses in Bangladesh and Pakistan is the level of compliance in Asian countries in building and fire safety, labour welfare and so on. Experts say incidents like Bangladesh building collapse in 2013 and the recent mass fainting in Cambodia's garment factories have further put western players in a fix. However, in 2014, more than 150 companies have assigned external organization to audit the compliance level of their suppliers in the Asian countries.
Myanmar emerges a lucrative sourcing market
Myanmar, comparatively a new entrant, has already started taking steps to improve compliance of their factories, which is making the country lucrative for western buyers. Statistics show nearly 90 per cent of the garment factories in Myanmar have become members of MGMA (Myanmar Garment Manufacturer's Association), which provides training, regular factory compliance audits, worker support services, CSR advisory, etc. and hence providing tremendous confidence for the western companies.
Myanmar enjoys competence in two of the main factors that the importing countries look for in a sourcing market -- high level of flexibility and low cost of production. The CAGR of the Myanmar from 2012 to 2014 was 10.6 per cent, with global sales increasing tremendously from $300 million in 2009 to $1.7 billion in 2014. One of the major benefits of the country is its labour wage, which is $80 per month including bonuses, overtime compared to the current low wage market Bangladesh ($68/month, excluding overtime).
Myanmar is well-positioned to serve the fast growing consumer markets like China, India, Indonesia, Thailand, and Pakistan. Experts say that if 3 per cent of China's production shift happens to the market, then Myanmar would be able to almost double its garment industry within a few years.
According to a new World Bank report, East Asia remains one of the main growth drivers of the world economy, comprising of nearly two-fifths of the global economic growth. Moderating slightly from 6.8 per cent in 2014, overall, the region is expected to grow by 6.5 per cent in 2015. Worldbank.org