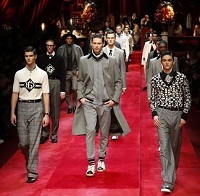 As per the Boston Consulting Group, the global luxury industry is in for tough times ahead. Luxury sales are expected to contract 45 per cent this year and growth is unlikely to return to pre-pandemic levels before 2023. This year, small-scale or online only shows have replaced blockbuster catwalk shows at fashion weeks. However, few Italian and French luxury groups plan to host larger physical events despite limited international presence, absence of several high-profile designers and rising infection rate Europe.
One of them is LVMH, which reported a strong surge in summer sales from Asian countries like mainland China, Japan and South Korea. However, the group's fashion and leather goods sales dropped 37 per cent with a halt in international tourism.
Small brands struggle with unsold inventory
The impact on struggling brands like Salvatore Ferragamo and Burberry and debt-ridden department stores like Neiman Marcus has been worse. Many of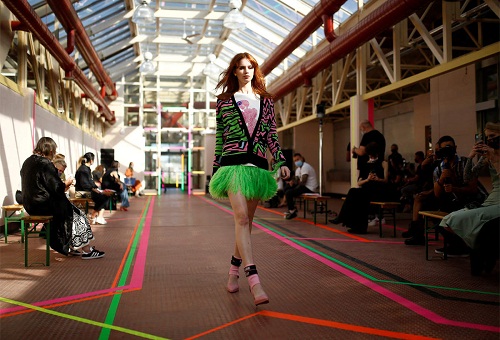 these brands are ridden with a large stock of unsold inventory from the spring/summer collections this year. And as Stefano Todescan, Managing Director, Boston Consulting Group says brands are using brick-and-mortar discount outlets or online marketplaces like the Dutch startup Otrium to dispose unsold inventories.
Few brands are exploring data to review unsold stocks, adds Todescan. This data allows them to move supply from the West to better performing regions like the Asian markets, China. The fastest-growing luxury market before the pandemic, China is likely to become even more important as North American and European markets are struggling to stabilize operations.
Pandemic sparks mobile innovations
The pandemic has forced all offline retailers to go online as consumers have also moved to digital shopping. Amazon, which sold one billion fashion items via its mobile app in the last 12 month, has launched a mobile-only luxury stores with one brand: Oscar de la Renta. The e-tailer plans to launch more labels on the platform in coming weeks. Digital marketplace Farfetch reported a 60 per cent surge in traffic for Q2 that ended last month with 500,000 new customers.
As the industry makes a fresh beginning post pandemic, TikTok plans to host an online fashion month for its 800 million users. The show will focus on smaller collections displaying timeless pieces. Currently, with most people being stuck at homes, demand for evening wear and suits has plummeted. However, despite a severe recession and ongoing layoffs, brands expect consumers to start buying high-priced items soon. Till then, luxury brands need to maintain resilience.