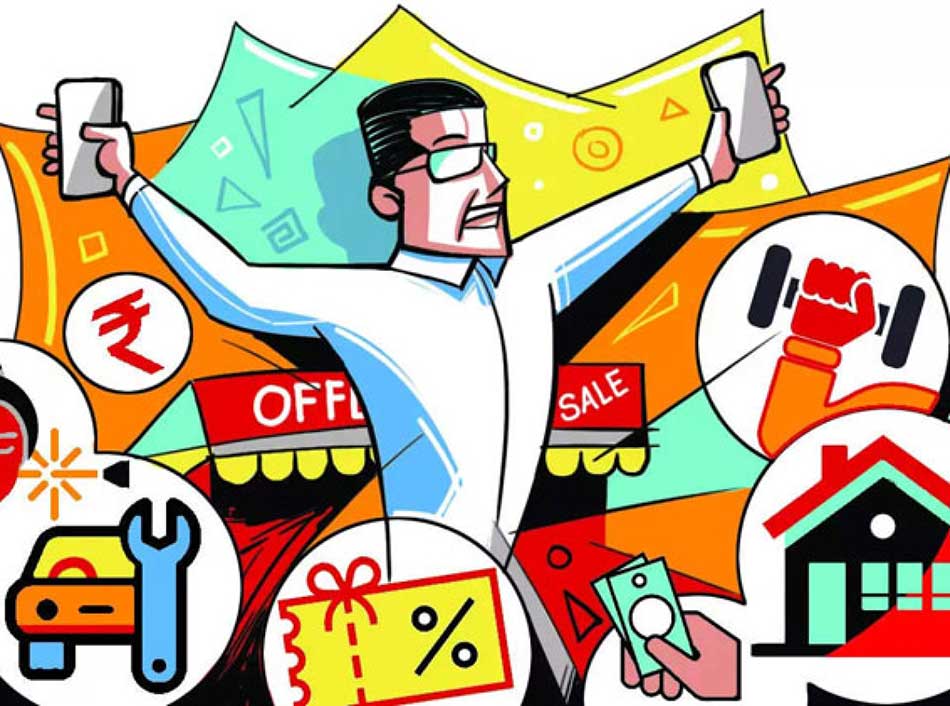 Apparel retail has started buzzing again with prices increasing in both India and globally. The apparel and footwear segments in India are growing in double digits with offline retailers' revenues rising almost 25 per cent this year, as CRISIL report indicates. Encashing on this, Indian apparel retailers are setting up new stores besides exploring new formats. Retailers are increasing their store count by 15 per cent this year, opines Pankaj Renjhen,COO & Joint Managing Director, Anarock Retail.
Brands expand as sales surge
Apparel retail has so far remained unaffected, despite inflation in fuel and other commodities leading to a price rise across categories. Sales in discretionary segments such as fashion and jewelry, have surged past COVID levels. A survey by the Retailers Association of India in May 2022 shows, retail sales in India jumped 23 per cent increase in April compared to the pre-pandemic period. Apparel brands including Shoppers Stop and Aditya Birla Fashion and Retail have announced plans to expand their physical store network. Shoppers Stop plans to open 20 small sized stories and 20 beauty stores over the next two years.
Likewise, Indian Terrain plans to expand in Tier I and III cities. Aditya Birla Fashion and Retail (ABFRL), is also looking to add over 100 new stores of Ethnicwear and Pantaloons annually.
International brands expand India presence
Meanwhile, many international brands are also opening large-format stores outside metros. Japan's Uniqlo is now opening new stores in Tier-II cities, while brands like, Zara and H&M have been expanding in other Indian cities. German footwear brand Birkenstock plans to open 25 outlets while Italy's Pianoforte Group aims to launch 20 stores each of the Yamamay and Carpisa brands.
Cheap mall space boosting brand expansion
The pandemic has made mall space cheaper by around 20 per cent and the trend is likely to continue in 2022, says Kirti Khosla, Marketing Agent, Pianoforte, which is expanding its Yamamay and Carpisa stores. Similarly, DLF Malls is adding 130 unique brands across its retail and F&B categories in Delhi-NCR. The developer is seeing a heavy demand in athleisure and beauty segment, says Yogeshwar Sharma, DLF Retail - International.
Another trend that's driving expansion is opening of more stores in Tier-II, III towns. Tier-II cities such as Indore, Lucknow, Ahmedabad, Jaipur, Udaipur, Chandigarh and Mohali are set to witness supply of close to two million sq ft of Grade A malls space, notes Shibu Philips, Director-Shopping Malls, Lulu Group India.
Fashion retail surges globally
And not just India, 2022 has been a good year for fashion retailers across the globe. Sales revenues of apparel retail in US increased 36.37 per cent over 2020. Growth continues in 2022 with apparel retail sales surging 13.76 per cent in January to April '22 to $81 billion, as per OTEXA, reports.
In fact, the first quarter income of Macy's, the reputed clothing giant, grew 178 per cent to $286 million owing to its Polaris turnaround strategy. Sales rose 13.6 per cent to $5.3 billion. Similarly, the sales of Abercrombie & Fitch Co grew 4 per cent to $813 million. Guess saw its first quarter revenue surge 14 per cent to $593.5 million – all thanks to licensing sales and Americas wholesale revenues..
Retailers, across the UK, have also witnessed consistent apparel sales growth. Sales of British athleisure brand Gymshark grew 54 per cent to £402 million while British luxury brand Burberry also saw its revenues increase 21 per cent to £ 2.8 billion for the year ended April 2022.