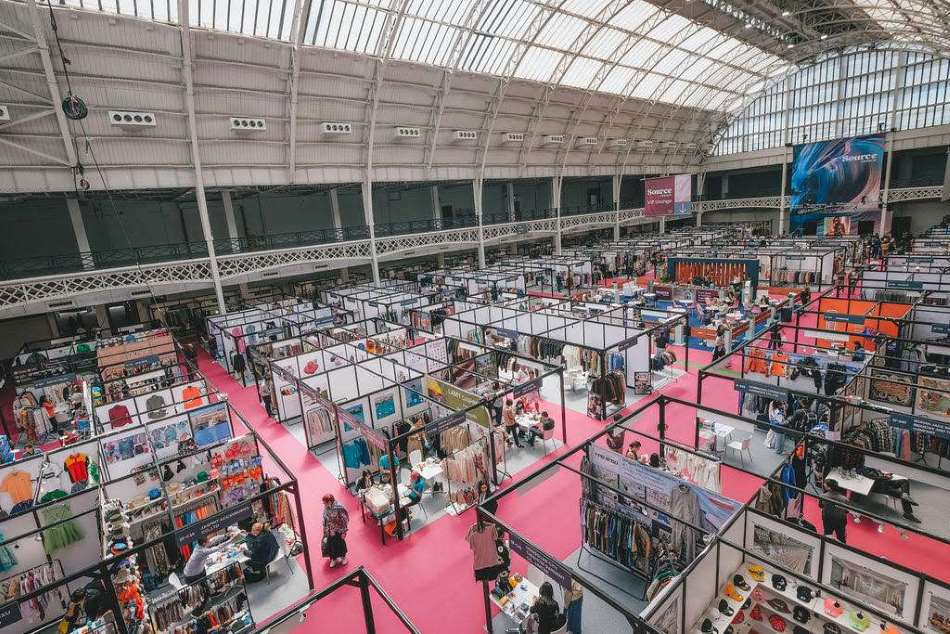 Source Fashion, Europe's premier platform for responsible sourcing, continues its rapid growth, announcing a remarkable 50% increase in exhibitors for its upcoming February 2024 edition, bringing the total to over 320 exhibitors from around the world. This expansion solidifies Source Fashion's reputation as a pivotal gateway to the UK fashion industry.
Taking place from February 18th to 20th at Olympia London, Source Fashion offers an unparalleled experience for decision-makers involved in buying, sourcing, and procurement. What sets this event apart is its unwavering commitment to sustainability and transparency. Every exhibitor undergoes a rigorous audit, ensuring these principles are integral to their business model.
The next show will unite manufacturers from various countries, including the UK, India, Portugal, Turkey, Madagascar, China, Sri Lanka, Nepal, Peru, Philippines, Ethiopia, and more. Notably, the event will feature debuting manufacturers from Mongolia, Lithuania, and Tunisia, showcasing their unique products.
Suzanne Ellingham, Director of Sourcing at Source Fashion, expressed her excitement about the event's growth, highlighting the diverse range of high-quality apparel and accessories from around the world. From luxury wool knits to denim, the event covers a wide spectrum of fashion sectors.
What sets Source Fashion apart is its role as a bridge connecting global manufacturers and suppliers with retailers seeking responsible sourcing. This event transforms ideas into reality, offering everything from raw materials and fabrics to contract manufacturing with in-house design services.
The past July 2023 show saw participation from notable brands like John Lewis, Selfridges, H&M, ASOS, and many more, affirming the event's status as a go-to for industry professionals. Jean-Pierre Aguis, Fashion Category Sourcing Manager at John Lewis, praised the interesting conversations and valuable contacts he made, particularly with suppliers from Madagascar.
Vito D'Antoni, Product Developer and Production Manager at Lulu Guinness, lauded the convenience and the diverse range of products available in one place, highlighting the event's appeal.
With a dedicated content stage and inspiring Source Catwalk shows, Source Fashion promises to be an essential event for the fashion community. Held at Kensington Olympia in London, it's poised to shape the future of responsible and sustainable fashion. Source Fashion is the place to be for anyone in the industry, offering a wealth of opportunities and insights.