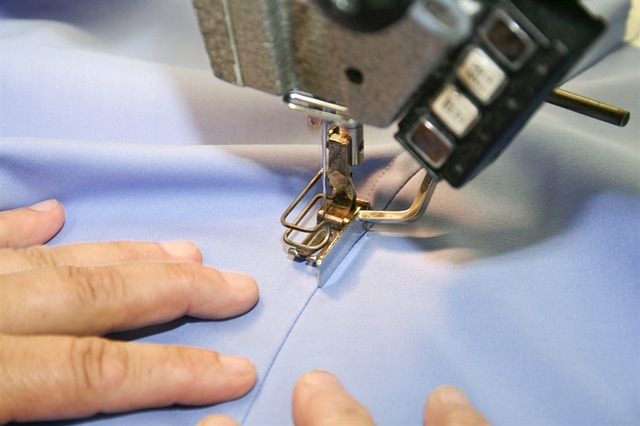 The readymade garment export situation in India has been a trending discussion in media and for good reason. While a lot was being talked about the Ministry of Textile laying out behemoth plans for seven textile and garment manufacturing hubs spread across the county, truth be told the RMG exporters weren't a joyful bunch. Needless to say, the global economic slowdown, mainly in the EU, has impacted consumer spending, and demand for textile products, irrespective of the brand, has declined. Indian businesses seem to think that this is a passing phase as the West has grappled with recession and inflation and might soon stabilise.
Additionally, businessmen have realised as the anti-China stance grows in the West, India then becomes an obvious choice for sourcing. Minister of State for Textiles Darshana Jardosh has been an encouraging voice for the beleaguered sector. She appealed to the apparel manufacturers and exporters to emphasize innovation and quality by matching the latest fashion trends and assured all sorts of support from the government for the development and expansion of the apparel industry. She points out, India's annual textile and apparel exports closed 2022 at $44 billion, up 41 per cent. RMG made of cotton accounted for the largest value in Indian textile exports in fiscal year 2023. On average that year, textiles from cotton and man-made fibers had a higher export value compared to jute and silk, as well as raw materials from the country.
What lies ahead
While the 41 per cent increase is an outstanding performance, it is mainly in the textile and its auxiliaries that accounted for the growth. In 2022-23, India's RMG exports were $16 billion, an increase of 1.09 per cent over the previous year. A decline in orders was being faced by garment manufacturers but things are improving. Experts point out, even though volume is not as huge as expected, the flow of orders means the apparel and garments should hit stores in markets such as the US and Europe for Christmas and New Year. And of course, these orders have come in May, unusually late for the end of year sales in Western markets.
Many manufacturers have taken this as cue to feel upbeat about an incoming surge in orders in 2024 and 2025. KM Subramanian, President, Tirupur Exporters Association (TEA) is one such optimist. He says, it would be prudent to wait and watch as there is no clarity on orders among global customers in the present climate.
International high street and luxury brands such as Tommy Hilfiger, Nautica, Ross, Decathlon, Suburbia, Polo Ralph Lauren, and GAP are major customers for Indian garment exporters and seem to be returning with orders for Winter 2023/24. After a bad April 2023 that saw exports of readymade garments dip as low as 17 per cent, recovery albeit slow started from May. The industry saw a fall in orders compared with the previous year. Large companies are expected to see a decline in turnover of the order of 10-30 per cent. Smaller companies have faced even greater difficulties.
A case in point is Tirupur-based Eastman Exports, supplier of knitwear and high-end apparel for international fashion labels. The Managing Director, N Chandran declared that orders are now back again, much to his relief. Some exporters are holding their breath for the finalization of India's FTAs with Canada and the UK, which will bring in a substantial scope and opportunity.
Walmart opens up a lot more possibilities
When chief executive officer Doug McMillon of Arkansas-based Walmart announced in May that his firm will meet the sourcing target of $10 billion from India each year by 2027, it did feel that India's readymade garment exporters finally had a shining star to look up to. TEA announced that the hub had already started receiving orders for textiles from Walmart, Target, H&M and Tommy Hilfiger.