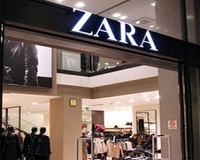 Portugal seems to be on the road to recovery with a GDP growth rate of 2.8 per cent in 2017. This is the decade-high growth rate clocked by Portugal on the back of expanded private investment and increased consumer spending. The major growth factor seems to be tourism welcoming close to 7.1 million visitors in July 2017 alone, according to The National Statistics Institute. While Spanish luxury is dominated by consumers from China, Russia and the US — who come to purchase pieces at a lower cost than their home countries — the high net-worth clients in Portugal are often Angolans, a former colony. This aspect has fueled the opening of new concept stores and designer labels in Portugal.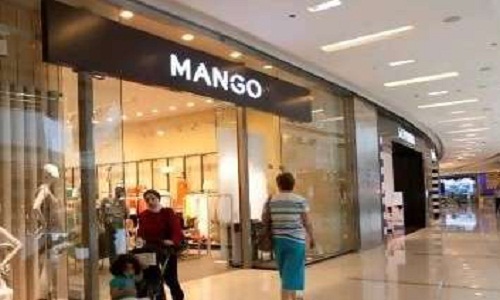 Menswear store Slou in Lisbon stocks edgy and streetwear brands such as Gosha Rubchinskiy and Stone Island, while online platform Les Filles specialises in supporting young Spanish and Portuguese designers like Moisés Nieto and Alexandra Moura. Paulo Vaz, General Director-Portuguese Textile and Apparel Association, says exports in the sector amounted to €3.17 billion last year, a 4.3 per cent year-on-year increase. Reduced margins post-crisis meant survival of the fittest for Portuguese textile and apparel firms, forcing 'each cent to count', to achieve results and stay afloat. But upon recovery, streamlined structures and highly skilled workers meant international private labels could turn to the country's manufacturers for more than raw materials.
But while the 'Made in Portugal' leather, footwear and textile manufacturing is well-established — having long produced for European luxury houses including Prada and Gucci — much of the 4.4 per cent year-on-year growth of the country's apparel market is owed to fast-fashion brands attracting low-income consumers. According to Euromonitor, Inditex holds the overwhelming majority of the market, at 18.3 per cent.
Domestic consumption drives Spanish market
While overall apparel market size grew year-on-year to €20.85 billion in 2016, a 0.8 per cent increase, Spanish barometer Acotex, which records monthly sales in apparel, reported a 2017 growth of only 0.1 percent, compared to 3.39 per cent in 2016. Having said that, Spanish market is in recovery mode; real GDP growth is forecast at 2.5 per cent in 2018, down slightly from robust 3.1 per cent estimated in 2017, according to BMI Research. Josh Holmes, senior consumer analyst at BMI Research, stated that overseas investor sentiment towards Spanish companies and assets have generally turned more positive… in line with the wider economy. Private equity firms have been able to acquire Spanish brands that have been seeking buyers to help pay down debt and/or fund expansion plans. The luxury goods industry reached €5 billion in sales in 2016, according to the Spanish Luxury Association, but it still falls behind markets like the France, where sales of luxury goods reached €18 billion in the same year. With luxury players finding increasing interest in Spanish cities, Christian Louboutin is setting up shop in Madrid. The year 2017 saw brands including Sonia Rykiel, Fendi and Isabel Marant open stores.
Fast fashion dominance
All 15 top retailers in Spain are fast-fashion brands, according to Euromonitor International, with Zara taking the first spot and Primark and H&M occupying second and third place. When Interbrand released its annual ranking of the best Spanish brands, Zara featured prominently at the top spot, while five other low-cost brands were dispersed alongside Santander bank and football team Real Madrid.
In the Madrid district of Salamanca, a Zara store sits on the same block as the Armani boutique, and Uniqlo plans to take over the first two floors of luxury shopping mall El Jardín de Serrano. Joaquim Bretcha, director at Netquest International, informed that the appropriation of the main shopping districts by the Inditex Group began before the crisis of the expulsion of smaller independent stores from prime retail locations. Inditex and Mango reported €23.3 billion and €2.2 billion in sales for fiscal year 2016, respectively. Chain Desigual reported poor performance in the first half of 2017, year-on-year revenue was down 9.6 per cent to €377.9 million, but retains popularity among Spanish consumers, with over 85 owned stores across the country. In such fast fashion environ, the competition is stiff for independent labels. Additionally, global brands would also need to revisit their strategies or consider reigniting some of their business activities in order to sustain their position.