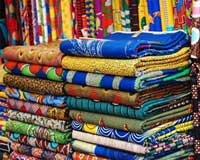 Vietnam's textile industry began in 1958 in the Northern region and in 1970 in the Southern region. Today, there are about 6,000 textile and apparel manufacturing companies working with 2.5 million employees while the population in Vietnam is about 90 million. In 2016, Vietnam is recognised as the third top garment exporter in the world after China and Bangladesh. Apparel exports account for 16 per cent of the country's total exports (2017). Apparel and textile products are exported to 180 countries around the world. Garment manufacturing accounts for 70 per cent of the total businesses in Vietnam with CMT (cut, make, trim) being the main method (85 per cent) of export. Main market for Vietnam textile and garment products are US, Europe, Japan and South Korea.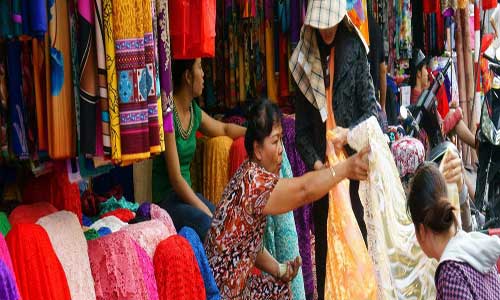 Vietnam's textile and garment industry excelled its 2017 target of $30bn with an export turnover of over $31bn, an increase of 10.23 per cent on the prior year afte an increase of 10.23 per cent on the prior year after having circumvent pressures from the TPP deal call off. Major markets maintained good growth, while there were breakthroughs in exports to other markets such as China, Russia and Cambodia, according to Le Tien Truong, deputy chair, Vietnam Textile & Apparel Association (Vinatas).
Domestic market
Vietnam's retail sales are growing at 20 per cent annually, and spending on apparel is the second highest category in Vietnam. According to Vietnam Textile & Apparel Association, the domestic textile and garment market has grown year-on-year at 10 per cent in 2017. 'Textiles Intelligence' recent report has made strong prediction about the country's textile production capacity which is expected to grow 12-14 per cent per annum from 2016-20. The export potential is also expected to grow 15 per cent per annum during this period, and Vietnamese textile and apparel industry will reach $50 billion by 2020. Le Tien Truong feels the balance in development of the domestic market and the foreign market has been an important point for the local textile and garment industry to ensure jobs for the employees and to maintain development of the enterprises.
Challenges on the way
As per research by the Ministry of Labor, every $1 billion of export value generated from Vietnam's textile and apparel industry can create an additional 250,000 jobs, moreover, the textile labour cost in Vietnam is still relatively low compared to many other countries in the region. In 2016, the minimum wage of garment manufacturing industry in Vietnam was about $108 per month. The advantage of the lower labour cost has resulted in lower production cost, thus being price competitive in the global market, which helps Vietnam to attract global attention in apparel sector. Growing prices of electricity and transportation, along with an increase in minimum wages are a concern for the industry.
Most manufacturers don't have own brands rather they produce for foreign brands as outsourcing partners, which involves huge global risks. Since big brands give priority to established manufacturers, which makes it tough for new entrants especially small-scale enterprises. On the other hand, Vietnam's garment industry is highly dependent on imports for its machinery equipment, raw materials, and accessories, which greatly impact their profit margins.
Plausible solutions
The government has started investing heavily in the development of ancillary industries in Vietnam. Vietnam has emerged the second biggest investor in development of shuttleless looms and the biggest investor in ring spindles and open-end rotors, in ASEAN. It has registered expansion in its knitting sector. A cotton manufacturing plant, known as 'Rang Dong Industrial Park' at a size of 1,500 hectares and worth $400 million has been established in Vietnam's Ninh Thuan province, with production value of $3 billion on an annual basis. Government has also given apparel manufacturers opportunities to enhance their value-adding capabilities, develop their own brands, become original design manufacturers (ODMs) rather than function only as subcontractors, etc. According to experts, if Vietnamese enterprises make input materials, their products would be able to replace Chinese products and can compete with Chinese products in price.
FDI inflow
The first 11 months of calendar year 2017 witnessed a steep 11.9 per cent rise in FDI compared to the previous year. Vietnam received $16 billion in FDI and its increasing rapidly, making one of the most popular destinations in Asia for textile investment. As per Vietnam's Foreign Investment Agency (FIA), FDI investments were up 152.78 per cent year-on-year in the first two months of 2017, and investment in Vietnam's textile and apparel industry now accounts for 21 per cent of the country's total FDI.