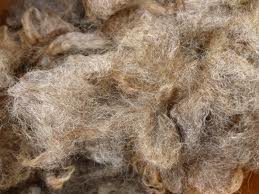 India needs to focus on improving its wool production both in terms of quantity and quality. The country ends up importing huge quantities of wool simply because the domestic wool being produced does not match up to the quality. This was pointed out by S K Chaudhari in his paper, 'Wool Sector: Indian and Global Perspective'. He says, certain issues and concerns have direct bearing in the growth and development of the Indian wool textile industry. Inadequate quantity of domestic wool is making India perpetually dependent on imported wool for apparel as well as non-apparel textiles. Inadequate quality of domestic wool, use of outdated processing technology, virtually nil grading mechanism, long chain of intermediaries, current import duty structure does not give a level playing field in the international market. To add to it is the problem of inadequate database, inadequate image building activities especially in the international market etc.

It may be noted that India's raw wool consumption is expected to double from 112 million kg to nearly 260 million kg by 2019-20. It is estimated that the domestic production of raw wool will increase to 54.1 million kg by 2019-20 from 46.4 million kg as of now.
Chaudhuri says the wool and woollen textile industry in India constitutes organized, decentralized and rural sectors. And even though India is among the seventh largest producer of wool and contributes about 1.8 per cent to the total world wool production. It has to depend on imports to meet demand. The country mainly produces coarse wool that can be used in floor covering products. It is dependent primarily on import of finer quality wool for making apparels.

India imports finer quality raw wool from Australia for the apparel industry as it is not available in the country. The country also imports sizable quantity of other assorted wool to blend with New Zealand and Indian wools to make carpet yarns of better quality and competitive price. New Zealand wool is mainly used for handmade carpets industry, which is used in combination with the local wools to optimize the cost and quality.
Wools import are primarily from Australia, New Zealand and other miscellaneous countries. Australia, China and New Zealand are the world's leading producers of wool. Chaudhury says, "The installed capacity of the industry in top making is about 34 million kg, 6.04 lakh worsted spindles, 4.37 lakh non- worsted spindles, 7, 228 power looms, 0.5 million of machine made carpets and about 9 million sq. metre of handmade carpet."

The paper reveals, "There are about 960 woollen units in the country out of which majority of them are in small scale sector." Wool fibre accounts for only about 1.6 per cent (2008) in world fibre production. The total wool consumption in India in the year 2008-09 was about 112 million kg out of which the import component was around 65.6 million kg. Within India, Rajasthan, Gujarat and Karnataka are main wool producing states. Around 85 per cent of the total domestic wool production is carpet grade, 10 per cent is coarse grade which is unfit to use and about 5 per cent suitable for apparel grade.
One main reason for Indian wools being of inferior quality is the unavailability of suitable pasture lands. The pastures are of low grade making the ultimate quality of fibre inferior. The yield per sheep in India is only 700-800 gm per year, which is abnormally low compared with merino sheep in Australia which gives nearly 5 kg per sheep per year. The dire poverty of Indian sheep breeders compels them to shear a sheep 2-3 times a year, which results in low yield and shorter fibre length.