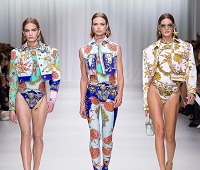 Though brands across China and North America are seeing a strong rebound in sales, those in Europe are struggling to meet their shoppers changing demands and threatening industry forecasts. As per a CNBC report, European brands and retailers are being guarded about their future moves. They are rejecting experts' advice on future moves. Department store operator Nordstrom foresees lower revenue growth than predicted by analysts. The retailer witnessed a 20 per cent decline in sales in its recent holiday quarter. Shoppers store visits also remained subdued despite robust online growth.
Tapestry and Capri pose pessimistic outlook
Tapestry's sales also declined during the holiday quarter, though online business grew in triple digits. The company expects sales to reach Pre-COVID levels only by June this year. In the latest quarter, sales in China rose 35 per cent. However, sales in Europe declined due to market slowdown. A brand with almost 25 per cent of sales coming from Europe, Capri is also less optimistic about prospects in the European market. The brand does not expect sales to improve in the first half of 2021, says Simeon Siegel, Analyst, BMO Capital Markets. The brand generates 25 per cent of sales from the European market compared to Tapestry whose 16 per cent sales come from Europe.
Capri also does not expect revenue and earnings to exceed pre-pandemic levels till fiscal 2023. Over past 12 months, its shares have declined nearly 47 per
cent and market capitalization is smaller than Tapestry's
Ralph Lauren sees increase in same-store sales
Unlike other brands, Ralph Lauren expects a broader vaccine rollout to boost business in coming months. The brand expects same-stores sales to increase in upcoming fiscal year and reported highest earnings growth in third quarter while sale sweaters, blazers and trousers expanded gross margins. Though Kohl's expects a 10 per cent decline in holiday sales, the retailer expects fourth-quarter earnings to exceed expectations. The retailer's sales strengthened in January as more shoppers visited stores to make Amazon returns after exchanging holiday gifts.
Victoria's Secret looks at robust Q4 earnings
Victoria's Secret owner L Brands also expects robust earnings in fourth quarter. The retailer will benefit from selling more items at full price and cutting back promotions. Retailers may also slim down inventories this year as overbuying and employing markdowns pressurizes earnings. In the last 12 months, Kohl's shares have risen 10 percent, while L Brands' stocks more than doubled. They expect consumers to eventually venture out for shopping with vaccination providing the much needed boost.