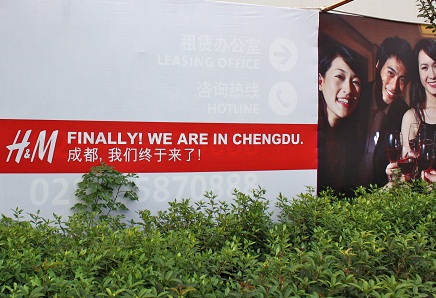 China's young have taken to fashion in a big way. And a ripple down affect, it has given a huge boost to global labels, whose stores have mushroomed in most cities across the country. Indeed, it is easy to understand why China has emerged as one of the biggest markets for consumer products, particularly for clothing.
Fashion-consciousness on the rise
China has seen quick expansion of big brand names led by a sudden rise in fashion-conscious among consumers and the weak performances of world's largest fashion retailers in their home markets in the US and Europe.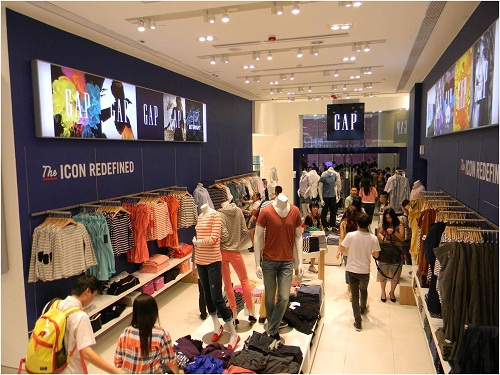 Though growing rapidly, the Chinese market is still at an early stage of expansion offering attractive opportunities for foreign apparel brands. As Magnus Olsson, Country Manager at H&M AB points out this year, China and the US would once again be their biggest expansion markets.
COS (short for Collection of Style), a high-end brand from Stockholm-based H&M is also on an expansion spree in several locations including a new store in the commercial area of Sanlitun in Beijing. Nearly 400 new stores are planned by H&M across the world, US and China would be hosting the highest number of these store. H&M entered the Chinese market in 2007 and opened 69 stores in 2014, totaling to 271.
GAP Inc, the San Francisco-based company, is focusing on the global market, particularly China. This way, the brand would reduce its dependence on North America, where it is struggling to win back consumers. GAP revealed that they would open new stores in Asia with a focus on GAP China, Old Navy China, and Old Navy Japan this year. As Susan Anderson, a senior research analyst at FBR Capital Markets & Co, observes the brand would open 115 stores in 2015, with a focus on China, sports brand Athleta, and Global GAP outlets.
China is also the second-largest market after Spain for Inditex, owners of Zara. Paul Rossington, consumer and retail analyst at global lender HSBC Plc, stated that China accounts for about 40 per cent of Inditex new store openings over the last couple of years.
Expansion still at a nascent stage
Even though China is gaining importance and becoming a top priority for fashion retailers, it is still far away from becoming their first source of revenue. Rossington says Inditex and H&M China represent just a limited percentage of their total global sales and until June this year, Inditex had derived about eight per cent and H&M, about five per cent form China. Thus, this shows that there is ample space for gains in the Chinese markets.
Many of their clients were looking at more investment in China, says Jessie Qian, Partner and Head of consumer markets at KPMG China as they were expecting a middle-class income to increase in the next four-five years. Besides, their flexible approach to online shopping has been crucial for success. Moreover, the expansion of brick-and-mortar stores, have been crucial to build brand awareness. However, this has not been enough to satisfy the huge demand for affordable fashion.
Qian says that as far as the retail industry in China is concerned, one can see that physical outlets may grow in single digits every year. However, e-commerce outpaces that growth, almost doubling the number.