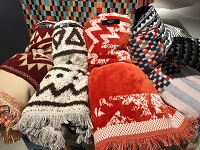 Influenced by current global political turmoil, climate crisis, trade tensions and a general instability, in the 2020-21 seasons, the global textile market will henceforth focus on home and apparel textiles. Designers are redefining materials and their applications in the modern designs. They are using materials as resources for example, Netherland-based Eric Klarenbeek and Maartje Drs are converting algae into bioplastic for 3D printing.
Digital clothing is helping companies test the market before buying their fabrics. These companies are creating digital avatars to help consumers discover new brands and purchase modes. Consumers are shopping through games, social media and on influencer-curated sites and pages.
Serving consumers' emotional needs
Looking at their garments in a different way, manufacturers are focusing on imperfections, redefining their consumer's behavior towards fashion. Consumers are carving out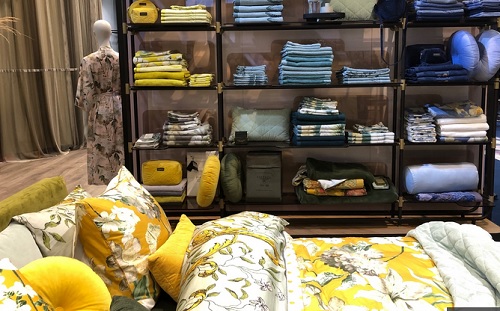 spaces and practices that inspire wellness. They are buying products that serve their emotional needs. As festival culture has gained attention, restaurants are creating immersive experiences that are offering diners an escape from everything else around them. For instance, B&Binge has tapped into binge-watchers' desire to dive into the programs they're watching by recreating sets that, in effect, allow viewers to watch their favorite shows from 'inside' their favorite shows.
Climate-oriented initiatives to reduce carbon footprint
In a similar vein, consumers are making concerted efforts to lessen their carbon footprints. To cater to this, brands are offering climate-oriented initiatives. Finland-based Arctic Blue Resort, offers an discount in bill for guests who are going green, like watching their water consumption, food choices or use of electricity.
Answering consumers' need for emotional satisfaction, the craft movement focuses on creativity and adding beauty back into the world. It is influencing home textile trends like Maximum Glam, which draws on collaged textiles, juxtaposed patterns, beading and embroidering to create a modern 'more is more' look. Henceforth, handwritten patterns, lines that aren't completely solid, colors that come together, and textiles applied on top of one another, will be a key look.
Understanding a brand's heritage
Consumers are drawing on their homes as a cocoon of comfort, and heritage as a reflection of better days. They now wish to understand the history and ethos behind the company and product. Therefore, brands are engaging in storytelling by using textiles made with homemade elements, channel heritage paintings and patterns, like vintage florals, and call on Roman antique styling or floor and wall coverings from ancient structures.