A recent Bain & Company report estimates Chinese consumers will account for 50 per cent of luxury sales by 2025. However, the report does not expect smaller luxury brands to grow as Chinese people do not prefer buying luxury items from small brands, says Elsepeth Cheug, Global BrandZ.
Three years ago, Tmall launched another platform Luxury Pavilion, which currently has 66 per cent global luxury brands on board. The platform was launched by Sebastian Badault, Managing Director-France and International Director-Fashion & Luxury, Alibaba. The platform has big players such as Chloe, Cartier, Lanvin, Balenciaga, and Burberry Beauty alongwith small labels like Zadig & Voltaire, shoe designer Pierre Hardy, and Ines de la Fressange.
Finding the right local partner
Nicolas Cano, Head-Business Development, Tmall Luxury informs, 50 more luxury brands have joined the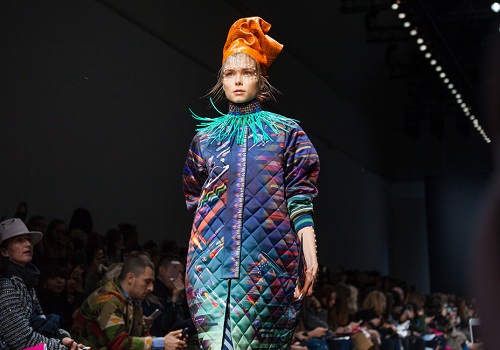 pavilion since March 2020, bringing the total number of brands to 200. Though some of these brands make 80 per cent of their overall revenue on the platform, they are not yet ready for the Chinese market says Badault
Chloe Reuter, Reuter Communications, a luxury intelligence agency based in Shanghai says, any company that aims to work in China needs to first find the right local partner. It can explore the complex social media landscape in China to form new partnerships like Heytea and Rihanna's beauty label, Fenty Beauty, or the San Francisco-based fashion brand Everlane's collaboration with Seesaw Coffee and Ele. Ron Wardle, Head, Yooma, advises these companies to create demand for their products overseas before launching them in Chinese market. He urges them to use overseas activation agencies like VIP.com and Avenue51.
Consolidating their home market
However, Tom Griffiths, Commercial Director, Verb China, warn companies to go slow on China expansion. He feels, the quickest way to succeed in China is to first find a suitable investor. It is important for companies to find their customers and get their revenues back quickly, he adds.
Cheung points to the strategy used by Tripollar, who focused on consolidating its beauty home devices market before entering China. The company entered the China market in partnership with Chinese drama 'Perfect Partner' One of the first brands to launch in US's luxury CBD market, Lab to Beauty faced several challenges like low brand awareness, newness of the CBD category and competition from existing beauty and personal care brand, while it entered the Chinese market.
The brand has been working with many US-based Chinese KOLs to increase brand awareness and launch new products through Western and Chinese social media channels. It will continue to include additional China-based KOLs for future expansion and expect China to contribute a larger percentage to sales.