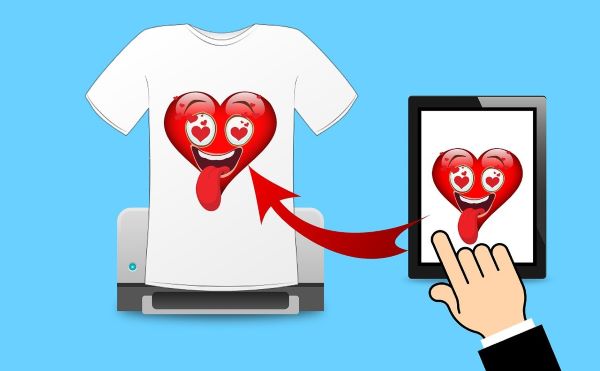 The time is always ripe for upgrading wardrobes every season if the wallet permits as the saying goes: fashion is like eating and you shouldn't stick to the same menu. Urban dressing has now become all about creating your unique visual style which is a reflection of attitude and personality and it's not always about brands. The fashion sector has once again become profitable post-Covid one with a projected market volume of $336.80 bn in 2023 with most of the revenue generated in China.
Customized top-wear to be most popular
Globally the number of fashion-conscious consumers is expected to touch 3.38 billion by 2027. For them a style quotient is a necessary statement. A recent study by Vistaprint, a custom printing and marketing company done in collaboration with OnePoll, a public relation and consumer insight expert company, listened what's hot and what's for summer of2023. The poll of over 2,000 consumers across all age groups in the US found out about their favorite customized T-shirt collections, the designs they love and those they avoid.
Based on the survey, fashion brand consultant Clare Alexander compiled a list of what is trending in customized T-shirts and also created a useful guide to design and print custom apparel. As per this, top wear such as T-shirts are the most popular item of customized clothing with over 51 per cent consumers owning them.
What's hot and what's in summer 2023
In customized apparel, garments that feature smart and bold quotes (32 per cent), bright colours (31 per cent) or logos on the front (31 per cent), are trending for both men and women. However, the future fashion trends are showing a rise in tie-dye (35 per cent), shirt pockets (33 per cent) and portrait photography (33 per cent) for the T-shirts, shirts and tops collection for both men and women.
With a concept of less is more, it is the simple designs that are the most effective. Using bold colours that make the garment stand out and custom-designing by a professional designer instead of using clip art or stock images, is trending.
Although portrait photography is extremely popular across all age groups, it's an absolute no-no to use someone else's image without permission and the focus is to keep it simple without too many graphics or details. The survey also found most consumers are staying away from wearing T-shirts that use swear words (38 per cent), a photo of themselves (34 per cent), pictures of strangers (33 per cent), well-known phrases or slogans (33 per cent), animal prints (29 per cent) and innuendos (29 per cent). The focus should always be to stay clear of offensive language, graphics, or images and also avoid using hard-to-read fonts that need to be read up close as that misses the point.
Company logos and occasion-specific customized T-shirts are bestsellers
Less is more when it comes to the younger generations and 54 per cent of Gen Z and millennials buy custom clothing to reflect their unique personalities specially at specific occasions like birthdays or any celebrations. In the corporate sector, orders for customized T-shirts help to support small businesses by all employees wearing the trademark company icon or a customized design for a special event.
The Vistaprint survey has helped businesses to focus on making their logo colours stand out and make sure no competitor has similar tones when designing their customized apparel.
"Wearing artwork on clothing is an established fashion tradition, but graphic tees are perhaps the most literal form of this. Through prints, you can express yourself in visual form by representing places you have visited, favorite tunes, television shows, films, or designers. Most graphic tees also serve as a platform for showcasing brands and expressing loyalty for the creators," says Clare Alexander, in the press release of this survey.
In matters of style, you need to swim with the current and develop your own style statement that blends in with what is currently trending, is what will rock the summer of 2023.