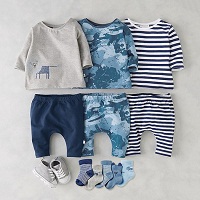 A Brookings Institute report says, the pandemic is likely to lead to long lasting baby bust in the US with births declining by 300,000-to-500,000 next year. However, birth rates are expected to normalize again as soon as the economic downturn recedes. Currently, the US is experiencing 66 per cent decline in kid's wear shopping due to a fall in personal finances of citizens, says Cotton Incorporated's September 2020 US Coronavirus Response Survey, Wave 3. Around, 36 per cent consumers also reported feeling anxious and depressed due to the pandemic, resulting in decreased apparel shopping.
Online shopping surges as shoppers avoid stores
Statistica figures reveal sales of apparel and clothing accessories in the US increased 11 per cent during August and September.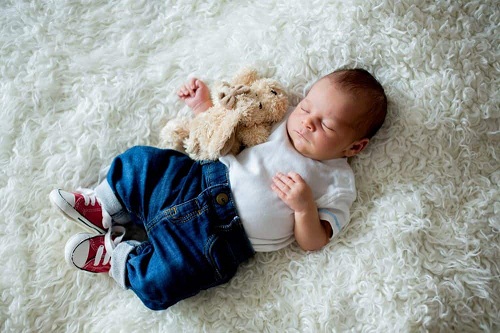 Parents avoided shopping for new clothes for toddlers, which led to many brick and mortar stores going bankrupt and shutting down. Leading kid's wear retailer, The Children's Place closed around 200 stores this year and plans to close another 100 next year. Carter's also plans to close around 200 stores including OshKosh B'gosh, in the next couple of years. Even Gap plans to shut 225 of its kid's wear shops by 2024. The retailer has been shifting to an omni-channel retail model over the last six months.
Compared to mid-summer, there is a marked increase in online shopping for kid's wear with 43 per cent shoppers now preferring to buy online, says a September Coronavirus Response Survey. Almost 60 per cent shoppers consider online shopping to be a safer option compared to visiting stores.
Focus on the fabric
Emphasizing on sustainability aspects in garments, around 27 per cent shoppers plan to purchase eco-friendly garments in the next three months, indicates the September Coronavirus Response Survey. As per Cotton Incorporated Lifestyle Monitor Survey, around 78 per cent parents prefer to dress their kids in cotton as it is a comfortable, soft, durable, breathable and easy to clean material.
Another 84 per cent parents emphasized on the fabric content of their kids' apparels at least once before buying them, says Cotton Incorporated's Lifestyle MonitorTM Survey. Even CCI and Cotton Incorporated's 2019 children's wear study had said fabric content has some or a great deal of influence on parents purchases of kid's garments. Even though Brookings Institute reports expects the US to experience baby bust in the next few months, the introduction of a COVID-19 vaccine might put all these fear to rest and convert bust into a boom.