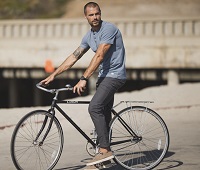 The closing of brick and mortar stores across the world is proving to be a boon for online direct to consumer brands whose sales have risen almost 46 per cent since February 2020. During this period, online sales of apparels increased 29 per cent as compared to the pre-Coronavirus period.
A recent S&P Retail survey notes retailers who achieved 50 per cent or more of their sales through online services are faring much better than those that focus solely on offline sales. Though online shoppers are mostly opting for essential basics and activewear, they're also going in for tailored clothing that makes them look good.
Menswear retailer Rhone significantly ramped up content on its blog, besides creating 'Brands x Better', a consortium of labels that banded together to donate 2 per cent sales, or 10 per cent of proceeds, to a charity or nonprofit related to the COVID-19 crisis. Initially, 24 brands signed on, including Knot Standard, Boll & Branch, Cotopaxi, Greats and Faherty, but within the first month, 120 companies had agreed to participate and the group has raised more than $3.1 million in donations so far.
Focus on marketing and consumer engagement
Similarly New York-based sneaker brand Greats launched Royale Court High sneaker during the lockdowns in April, while Bonobos one of the first direct-to-consumer men's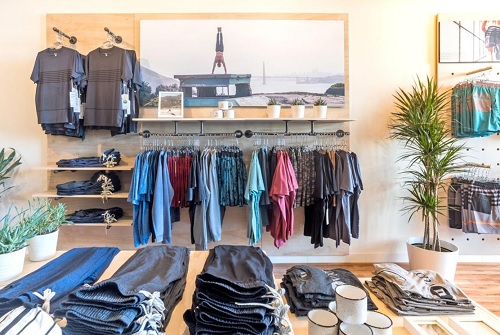 apparel brands, increased e-commerce engagement on its digital Guide Chat, and pivoted retail employees to serve as brand ambassadors on Instagram. Now, one-third of the company's business comes from its own stores as well as from Nordstrom, its major wholesale partner, but two-thirds still comes through e-commerce.
Joe Kudla, Founder and CEO of California-based men's brand Vuori was among the first to pivot back to its direct-to-consumer roots. The brand decided to move forward with its marketing plan and after one week of an e-commerce downturn, was able to cut its cost to half and record over 400 per cent sales by the end of April.
Fourlaps, a men's activewear brand, created a branded collection with Peloton last fall that has continued into this year. Thanks to its partnership with Peloton, the brand managed to keep merchandise flowing. And it continues to convey its message directly to customers through topical issues like mental illness.
Activewear brand Ten Thousand also experienced strong sales during the pandemic. Sales for April were up 140 per cent year-over-year and 20 per cent over March. The brand focused on its marketing to enhance profitability and soon realized that even if funding or consumer demand dried they, could still operate with just repeat business. The brand is in the process of raising more capital from existing investors and is still hoping to do a full Series A round later this year or early in 2021.
Virtual showrooms and consultations
Besides, basics and active brands, even direct-to-consumer companies focused on dress-up apparel are benefiting from the closure of brick-and-mortar retailers. Since the closure of its stores Indochino, a made-to-measure men's brand, launched Virtual Style Consultations where customers can book a 30-minute virtual appointment with a stylist, who can help them design a suit or sport coat. Its e-commerce business has "exploded" over the last two months as people have been forced to work from home. In less than a week after the program launched, the company had booked close to 200 virtual appointments. It expects to continue the service even after the showrooms reopen.
Knot Standard, which also utilizes a showroom model for its custom tailored clothing business, has relied on its online arm to spur sales during the pandemic. Customer response to its apparels has been better than expected. Its top-selling items during the pandemic included the brand's custom casual items such as button-down shirts, chinos and polos.
Alton Lane launched custom sneakers six weeks ago and "we saw a large amount of business" in that new category, he said. As result of its shift in focus to mask production, XSuit also posted positive results in March and April despite COVID-19. The brand is still developing advanced masks, but is also planning to offer a new utility suit at a mmore accessible price point, before branching out into ath-leisure women's wear.