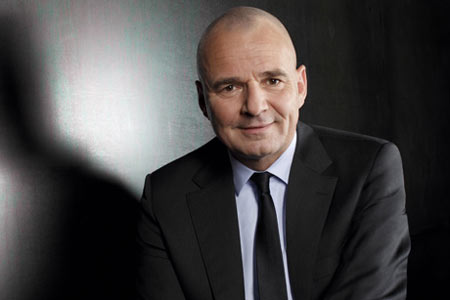 From October 13 to 15, key players from the apparel industry will gather in Istanbul to talk about the current state of the fashion industry. The Hilton Bosphorus Istanbul ensures a grand setting for the Convention. With visitors from 25 countries, the event will witness global fashion industry meet under one roof.
Turkish brands to share their success stories

Fashion conference at the IAF Convention will highlight positive global developments in the fashion industry under the title 'Making it better'. Istanbul is one such example that has seen a number of positive developments in the global fashion industry.
The conference covers supply chain, CSR and sustainability, raw materials and marketing and branding. In the emerging brands session, upcoming successful Turkish brands share their success stories with the apparel world. Their development from manufacturer to brand to retailer to cross border success shows how in emerging economies such as Turkey, the apparel industry continues to evolve and create more value added. Brands such as Kigili, Lia Lea, Les Benjamins and 2Wins will demonstrate how in practice it is done.
Young designer session
In the young designer session, Dominique Jacomet, the Director of the Institut Francais de la Mode and Wendy Malem, Director of the Centre for Fashion Enterprise, will present the unique worth project, that has spawned a number of great new and innovative products and that has brought together the designers with manufacturers, including Turkish producers.
IAF and TCMA have brought this project to the stage because it shows such a good combination of a new generation of fashion companies, with new methods of financing, creating new business for manufacturers. But also, Colombian designer Andrea Landa, winner of the IAF Designer Award 2014 and Turkish designer Asli Filinta will share with the audience how they are growing a new fashion business.
Fashion industry experts to descend in Istanbul
Christoph Auhagen, CBO of Hugo Boss will be a keynote speaker on October 14. Other speakers include Gordon Richardson (Creative Director of Topman), Jan Hilger (COO of Ahlers), Leyla Ertur (Country Manager Production, Europe Region of H&M) and Murat Akkun (CSR Country Manager of Inditex).
October 15 will offer a matchmaking programme connecting delegates to the Turkish garment industry and specialised workshops. During the IAF General Assembly there will be a unique discussion session on the future of the industry. This session will be led by the World Bank's lead specialist Emiliano Duch.
Industry association executives and board members from major associations from five continents will be in the panel. The World Bank is collaborating with the IAF on forming a clearer picture of what are the most successful strategies and policies to create a stronger fashion industry globally.
www.iafconventionistanbul.com