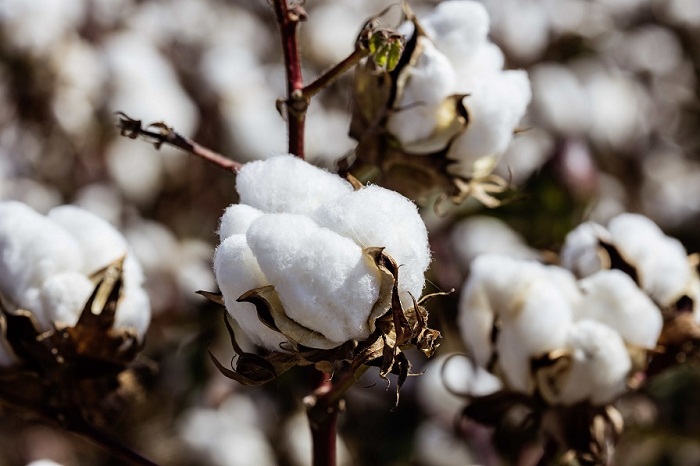 Piyush Goyal, Union Minister of Commerce & Industry and Textiles has called a meeting of all stakeholders to look into possible solutions for rising cotton prices. Upendra Prasad Singh, Textile Secretary believes government intervention is necessary to curb rising cotton prices. However, the intervention should be done in a manner that does not adversely affect any one segment of the value chain, he warns.
Cotton prices have almost doubled from Rs 55,000 since the beginning of the current season seven months ago to about Rs 1 lakh per candy, points out Sanjay Jain, Managing Director, TT Ltd. The extraordinary rise has destroyed demand for cotton-based textiles in India, threatening livelihoods of thousands of MSMEs, he opines. The removal of 11 per cent import duty on cotton in mid-April fuelled cotton prices another Rs 40 per kg across categories earlier this month. This resulted in Tiruppur garments units observing a six-day strike from May 16. The current rise in cotton prices can be attributed to high global prices and additional freight and handling charges for imported cotton, says Singh. Problems such as port congestions and container availability also fuelled prices in India, he adds.
Exporters seek short-term ban
Garment export organizations like the Apparel Export Promotion Council (AEPC) are seeking government intervention to curb rising prices. They are demanding a short-term ban on cotton yarn export to stabilize the market. In a recent representation, the AEPC has urged the government for export of value-added products like apparel instead of raw materials like cotton and cotton yarn. Rise in raw material prices has severely impacted Indian apparel value chain, explains Narendra Goenka, Chairman, AEPC. Rising garment prices are making it difficult for exporters to achieve their target of $20 billion in exports for FY23, he adds.
Varying demand from exporters
Meanwhile, Tiruppur Exporters' Association has urged the government to ban cotton yarn exports till prices stabilize. However, industry demands vary from one another, says Singh. While some demand a ban on raw cotton exports, others are seeking a ban on exports of yarn. A few are also calling for quantitative restrictions on exports while others are urging for an export duty on raw cotton and cotton yarn. Assuring stakeholders, Singh says, the government will either extend import duty ban beyond September 30 or apply the deadline to loading of consignment into the ship instead of when the ship arrives at the port .