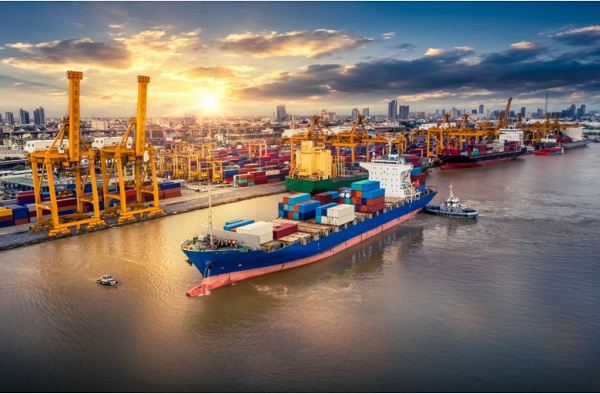 October 2022 saw a decline of cotton prices globally and Turkish cotton growers are feeling the pinch as they are struggling to control their production cost to meet worldwide prices. However, between January and October 2022, Turkiye has seen an overall growth in its textile exports, primarily led by Africa. Morocco has become the country with the highest increase in imports from Turkiye.
Overall as a group of countries, in terms of export Africa's share was 11.6 per cent. The calculated increase stood at 14.9 per cent and was valued at $1.2 billion. Textile and clothing are key export products for Turkiye and its clothing industry has successfully created popular brands for the African and European markets with quality material and on trend designs. Today, many Turkish brands enjoy a good reputation in high street fashion across Europe.
The Istanbul Textile and Raw Materials Exporters' Association (ITHIB) published an export sector report titled 'Textile and Raw Materials Sector October 2022 Export Performance' and stated the sector's exports were up 4.8 per cent from January to October this year with a value of $10.9 billion. The data was comparative to the same period in 2021.
Exports to EU remain steady
The export growth figures for Turkish textile exports show despite price rises, the EU market bank on the Turkish brand equity of quality. It's most important market Italy increased import by 8 per cent, valued at $996 million. Whilst valued at $832 million, the Germans imported 1.1 per cent less of Turkish textiles this year, attributed to the tightening of the fuel crisis in the country. Exports to the US in this period increased by 8.1 per cent and reached a value of $745 million contributing to a 6.8 per cent share of total textiles exported. Spain came in the fourth place with exports valued at $501 million, a 27.7 per cent increase. The only European country where Turkiye experienced a sharp 16.5 per cent decrease was the UK, valued at $418 million.
Turkish yarn exports decline 0.9 per cent
Overall, a key export component, Turkish yarn did not perform as well as textiles. Within the export product group yarn, cotton yarn came in as the second largest contributor with a share of 32.2 per cent, a decrease of 5.4 per cent and valued at $701 million. This may be attributed to the inability of local producers to drive cost-efficiency well enough to match the current low prices offered globally. In fact, Turkiye increased its import of cotton, cotton yarn and cotton textile by a whopping 51 per cent valued at $4.3 million. Top cotton trading partners of Turkey in 2021 were the US with a share of 15.2 per cent valued at $567 million, Brazil with a share of 13.6 per cent valued at $508 million and Uzbekistan with a share of 13.4 per cent valued at $497 million. China continues to be the single largest supplier of cotton yarn and garments to Turkiye, followed by India. Synthetic and artificial filament fibers were Turkiye's largest exported items in this group with 35.7 per cent share, valued at $778 million.
Interestingly for India, the tag of Indian cotton has gained traction in Turkiye and the country nudged China out to become the second largest importer of Indian cotton, after Bangladesh.