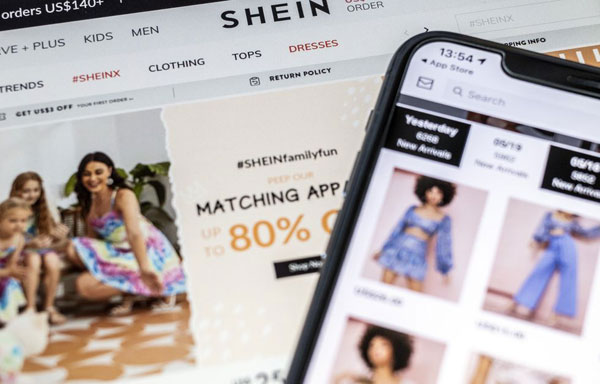 Whether it is for putting a swastika necklace up for sale or for the #BamaRush TikTok controversy, Chinese online fashion company, Shein has perpetually been in the eye of storm. The fast fashion brand has often been accused of issues ranging from environmental to ethical. One frequent accusations against Shein is the brand's complete lack of transparency. Founded in 2008, the direct-to-consumer fashion brand is often criticized for transporting clothes overseas by planes, adding to its overall environmental footprint.
No evidence to prove legal and ethical compliance
As Sophie Hirsh writes in 'Is Shein an Ethical Brand- A Look Into the Fast Fashion Empire' in the Green Matters, though the company's website emphasizes its focus on social responsibility and supply chain transparency, it does not elaborate on the Code of Conduct for suppliers. This makes it difficult for consumers to determine the brand partners' involvement in forced labor. Also, the Code of Conduct, mentioned on the website, applies only to the brand's partners not to Shein itself.
The website also declares Shein's partners not only comply with local environmental laws but also adopt required measures to reduce the impact of their operations on environment. However, the company does not have a third party certificate to prove these claims. The brand lacks ethics completely, says Venetia La Manna, Fair Fashion Campaigner, Influencer and Co-founder, Remember Who Made Them, a campaign to support garment workers. It has no evidence to prove either the sustainability of its operations or adherence to fair wage practices, she adds. The e-commerce brand has also been accused of plagiarism by many other brands.
Complete ignorance of labor rights
Shein often posts endless videos of customers sharing their purchase hauls from the brand's website. An advertising campaign, these videos inspire customers to buy clothes from the brand in bulk. Many of these videos are designed to explore the society's fascination for newness and penchant for cheap prices. However, most of them ignore workers' rights and environment in general, says La Manna.
The fashion industry, needs to completely overhaul its operation system, says La Manna. This involves narrowing the huge wealth gap between factory owners and garment workers, curbing excess production and dealing with inventory issues. Instead of blaming consumers, the industry needs to take complete responsibility for its actions for the rise in fast fashion culture.