As the dust over COVID-19 begins to settle down, fashion retailers, who buckled out of business or downsized considerably some like Warehouse, UK, Oasis, Cath Kidston, Laura Ashley, John Lewis, and others declared themselves bankrupt and many others like Debenhams, Arcadia Group, JCPenney, Nordstrom, J Crew, are itching to get back to business.
Reopening malls, stores a sign of positivity
US mall owner and operator, Simon Property Group, announced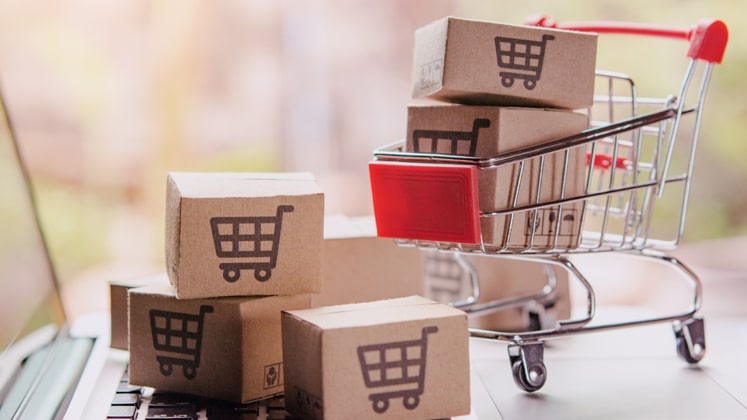 its decision to open malls across nearly a dozen states with safety measures in place. Non-essential stores including those selling garments in Italy and Germany too have been allowed to reopen with strict social distancing norms. Indeed, the news of reopening stores is bringing positivity to the market
Wall Street predicts that by mid-May, a large number of stores would open for business. Besides, fashion apparels and textiles, a new category to be added to the portfolio of these retailers includes medical textiles. Many retailers like Impulse India are exploring in export opportunities in mask and other PPE items.
COVID-19 outbreak gave consumers ample time to scroll through social media channels which further increased their engagement with apparel and fashion brands. A recent report, titled 'Effects of the COVID-19 Outbreak on Fashion, Apparel, and Accessory Ecommerce' reveals a noticeable reduction in the number of orders and total sales across all countries from around March 7.
Enquiries and orders roll in
However, there has been some improvement in the figures since then as online fashion retailers are adapting to the crisis. The report also highlights that consumers continue to browse for fashion products, offering opportunities for retailers. This indicates a positive sign for factory owners who have confirmed that some orders are trickling in. As Sameer Thapar, Managing Director, Montrose says orders are coming in mostly from the departmental stores like Walmart, Costco and similar establishments, as they are the ones that are still open with customers walking into them for groceries, and then in turn, are also buying some apparels too.
Buyers are asking for deliveries of basic apparels, reveals Gurminder Matharu, Country Head, Colveta India which is getting actual orders for Bangladesh while also getting enquires for India. Most stores are stocking merchandise for Fall season. As Rakesh Saigal, CEO, Orange Sourcing, informs, the product that is still selling well is loungewear tracks, which is mostly because people are indoors.
As many stores across the Northern Europe have now opened, people are gaining confidence that A/W orders and production can be proceeded but with more conviction, hence many factories that opened are working on A/W collections, says Sanjay Thakur, Division Manager – Global Sourcing, Superdry.
Meanwhile, buying offices have been getting good orders for products in the home segment. This could be attributed to the stay indoors' phenomena, where people are investing in home products. The categories for which retailers are getting orders are mostly handicrafts, furniture and home textiles, says Sanjeev Jain, Managing Director, TQM Global Buying.
The in-home segment in all major centers – Moradabad, Saharanpur, Jodhpur and Panipat – has confirmed receiving good orders, and once the lockdown is lifted, the quantities of its shipments are expected to rise. However, a big challenge that awaits these retailers is bringing back those laborers who have gone back to their villages during the lockdown.