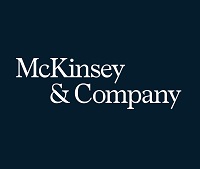 Even as brick-and-mortar shut down, fashion firms can position themselves for recovery when the COVID-19 pandemic fades, says a McKinsey study. However, to achieve these objectives, firms need to first protect their people, manage cash, review in-year inventory positions and assess the supply chain, amplify digital initiatives, and maintain connections with consumers.
Following these suggestions will help companies with little cash to mitigate the risks of pandemic. Companies that execute a repositioning analysis can also maximize opportunities for the second half of 2020. It will also enable companies to reshape their ecosystems and take longer-term strategic actions.
Quick actions to help companies ensure business continuity
McKinsey suggests, to secure business continuity, apparel and fashion companies must act quickly, minimize downsize for the latter half of 2020, and get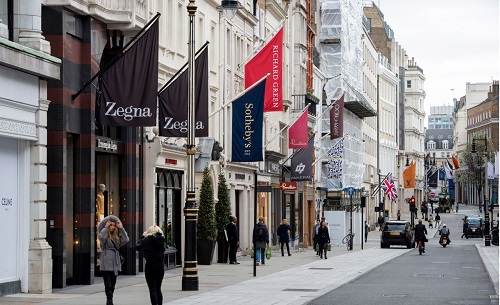 ahead of business-model changes that may be necessary coming out of this disruption. They should also communicate frequently and clearly with employees besides prioritizing their health and safety. Protecting customers should be another consideration, whether that's strict hygiene practices in stores or new safety procedures for handling and delivering online orders.
Setting up a cash control tower
Firms should set up a cash control tower that includes representation from both the procurement and sales teams. They should take a closer look at spend and identify areas where there could be reductions in cash outflow. They also should take a look at governmental programs to find ways to ameliorate cash strains through public measures, potentially on a state-by-state basis.
Reviewing inventories periodically
Reviewing inventories will help companies to reassess their supply chain, help determine stock in each category and the ability to prioritize what needs to be done next to maximize gross margin and free up working capital. Companies should begin with spring/ summer inventories and check to see what could be delayed for late summer, fall or the next calendar year.
McKinsey also cautioned that when making decisions on inventory restocks, companies should take into account the impact on the supply chain, such as upstream manufacturers already under pressure by decreasing unit volume in some categories and channels.
Digital marketing to maintain consumer engagement
Other areas that they should focus on are: conversion, basket building and repurchase triggers. Digital marketing can help maintaining engagement and boosting online sales. It can also help with giving customers a reason to visit stores nearby when they reopen.
McKinsey also advises companies to keep the conversation flowing in a way that is authentic to the brand and resonates with the customer base. It could range from communications on how a company helps its warehouse workers stay healthy to candid conversations on how a new pair of shoes can bring comfort and joy in a time of chaos.
Medium-term actions for 2020
The suggestion includes brands to monitor sales data and review them with vendors and suppliers. Together, everyone can collaborate on merchandising plans for Fall and holiday, as well as next year's spring. As they prepare for the second half, they should make thoughtful store-by-store decisions about reopening the store network, both for the health and trust of employees and consumers.
McKinsey suggests determining whether some stores should reopen in a different capacity, such as shifting to a more value-oriented consumer segment and using the location to clear out excess inventory, or even maybe not reopening at all. The management firm anticipates store re-openings occurring on a region-by-region basis. And it might also entail a gradual ramp up of staff if rehiring is needed, as well as compliance with local requirements in connection with cleaning practices and store density.
In addition, consumer behavior and preferences might have changed during the shutdowns, and that means firms should think about reopening with a new operating model centered around customer engagement and styling. That could involve floor-space resets to help with in-store pickup of online orders.
One way to jump start growth in the second half is through connections with brand loyalists. Tailored promotion, early access to new-product drops or limited editions can cut through the noise. And if consumers find themselves in a different financial position, detailed consumer segmentation and personalized promotions that deliver meaningful value could be key in retaining these loyalists.
Longer-term strategies
Companies should focus more on flexible supply chains instead of low-cost ones, given the impact from the initial outbreak in Wuhan, China, and the subsequent issues with inputs and factory shutdowns as the pandemic began to spread globally. That could translate into exploring possibilities for on-shoring or near-shoring.
Many companies are looking at different go-forward opportunities based on their own financial strength at the start of the pandemic crisis. A clear-eyed portfolio review can help determine are set up to execute effectively to capture demand, and able to pursue opportunities to acquire new brands or consolidate assets. This will help guide partnerships and organizational changes that will move forward as well as what not to pursue.