Recognized for big names like Calvin Klein and Coach, the American fashion industry also comprises numerous small and independent labels that are currently on the verge of collapse due to havoc wreaked by COVID19 on sales. Consumer demand in the country, which relies heavily on wholesale channels for sales, has dwindled. This has led to a virtual standstill for department stores cancelling their pre-Fall orders and also cutting off cash flow to brands.
Social media aids customer reach
Independent specialty stores across the US are trying to reach customers through social media platforms like Instagram to increase online sales. However, even these channels have been unable the fill the sales gap for these stores. Independent retailer McMullen is hosting Instagram Live sessions with designers to discuss latest collections.
Brands that operate own stores also have to pay rent, and without any government assistance, many small brands are likely to go bankrupt. Another challenge they face during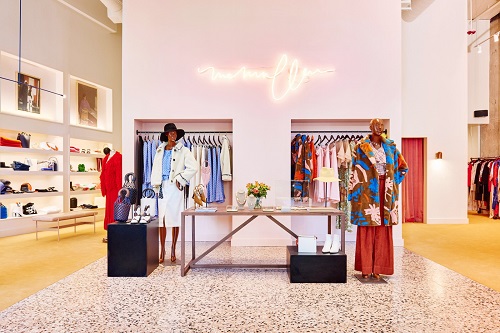 such times is paying employees. Just like a restaurant, the corporate offices of these brands house their shop-floor managers and sales assistants, many of whom are not paid when these small brands shut their doors.
In such a situation, these small, independent brands if they have an e-commerce operation they can sell or they can apply for loans. Another option open to these brands is to start selling places where they never seriously considered before like Amazon which consumers have flocked to order essential items.
Government loan to sustain business
But what these brands actually need is government assistance either in the form of capital or free rent. According to New York Times financial columnist Andrew Ross Sorkin, the government should offer a no-interest "bridge loan" to every business and self-employed worker to sustain them until the outbreak is over and people should be safely allowed to return to work. However, these companies should continue to employ at least 90 per cent of their work force at the same wage that they did before the crisis.
Though this seems like a utopian arrangement, it is currently the most ideal solution. As even though situations change, fundamental human behavior doesn't. As soon as the pandemic ends, people will continue with their purchasing behavior. Hence, the government should support industries like fashion that enhance this consumer behavior.