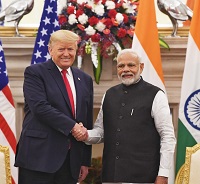 Proving to be silver lining amongst the dark clouds, Facebook Inc recently announced an investment of $5.7 billion into India's largest telecom company, Reliance Jio, instantly valuing Jio to being among the top five companies in India.
According to the Harvard Business Review, though this deal is largely digitally driven, the year 2020 could mark an inflection point in the bilateral trade of goods between the United States and India. As Ajay Sahai, Director General and CEO of Federation of Indian Exporters believes, India being a bigger market than Vietnam or Cambodia could be a bigger draw for investors looking to move operations out of China. However, to achieve this, the country first needs to guarantee that its government will not introduce retrospective tax amendments.
A few states including Maharashtra have already ensured the functionality of their supply chains for foreign manufacturers through India's national virus lockdown. Others like Tamil Nadu in the south and Uttar Pradesh in the north have offered concessions for those planning to move.
Mukesh Aghi, CEO, US-India Strategic Partnership Forum, a trade group India also proves to be a perfect alternative for the US as it has a large English speaking workforce,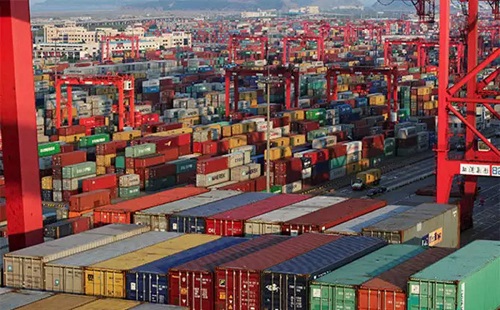 highly skilled, the cost of labor in the country is cheap and the country is a growing market of 1.3 billion people whose disposable income is growing.
Pressure on companies to decouple from China
The Harvard Business Review report reveals COVID-19 has hit supply chains of companies in US, Canada, Europe, and Australia leading to a disruption in the flow of materials from China. The CEOs of these companies have therefore asked their supply chain teams to develop additional sources that are completely independent of China. There is also a pressure from employees in the US who are wary of traveling to China and from customers who are concerned about the safety of foods and other items from the country. Even investors are worried about the country's over-dependence on any one country, and are increasingly pressurizing companies to rapidly decouple from China.
In a recent virtual meeting with the American Chamber of Commerce in India, Thomas Vajda, Deputy Assistant Secretary for South Asia told the Economic Times that India can quickly replace China as a favorable jurisdiction for more of industrial activities.
India emerges as the hot favorite
Besides, spices, textiles, apparel, jewelry, and handicrafts that India has been traditionally exporting to the US, it now also exports helicopter cabins like that of Marine One, which was fabricated for Lockheed Martin's Sikorsky unit in India. Besides, NASA's Jet Propulsion Laboratory in Pasadena, California is collaborating with the Indian Space Research Organization on the most expensive imaging satellite ever to be launched. This probe will be built and launched in India and will study hazards and global environmental change more accurately than ever before.
India also plans to export Apple iPhones built in India. According to USIBC, India can supply medical devices, energy efficient green transportation, power semiconductors, switches, and rectifiers for American needs. India already provides almost 40 percent of the generic drugs sold in the United States, produced at factories inspected and approved by the US Food and Drug Administration
Stats from India's Ministry of Commerce shows, Indian companies already export billions of dollars each in categories like furniture, medical and surgical instruments, electrical machinery, ships and boats, vehicles, boilers, parts made of plastic, steel and aluminum, organic and inorganic chemicals and more. American companies can source these goods from their Indian corporate counterparts.
India is seeking to lure US businesses, including medical devices giant Abbott Laboratories, to relocate from China. In April this year, the government reached out to more than 1,000 companies in the US and offered them incentives to move out of China. It is currently focusing on medical equipment suppliers, food processing units, textiles, and leather and auto part makers.