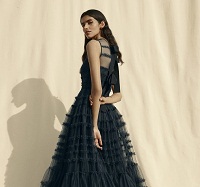 The latter half of the 20th century brought about a revolution in the fashion industry with the rise of big, well known brands, high streets and shopping malls, and the emergence of the middle class. As per Trista Bridges and Donald Eubank's book 'Leading Sustainability: The path to Sustainable Business and How the SDGs Changed Everything', all these factors converged to create an ideal market environment for retailers and fashion groups across the world. The book attributes growing popularity of fast fashion models to consumers' increasing desire for latest and greatest fashion.
The book highlights, success in fashion is often determined by brands that have the most efficient and cost-effective supply chains, and quickly move to rapid prototyping, quick materials sourcing, fast production, and seamless and swift distribution. However, this causes an immense burden on the environment and communities in emerging markets.
Globalization forced apparel production to move eastward. This shift was further accelerated by a WTO policy that limited textile and apparel imports from certain emerging markets. Introduced in 2005, the quota system established contract manufacturing as the new operational norm. However, it also caused several challenges for the sector. For example, In 1990s, Nike was accused of several labor onslaught and environment scandals. Since then, the brand has made a dramatic turnaround to being a role model of sustainability
Leading the sustainability movement
Driven by bold sustainable fashion innovators and an evolving consumer mindset, the fashion industry is entering a period of reflection and reinvention.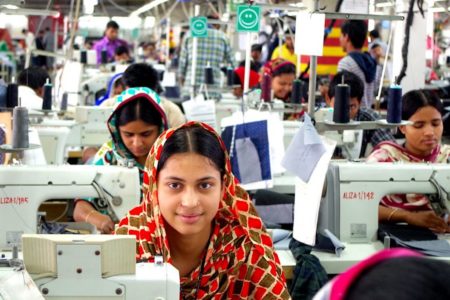 Global fashion and apparel groups are beginning to invest in fashion tech startups and innovations. Foremost amongst these is the H&M Group which has introduced several sustainability initiatives since the last decade. The group is known to ensure fair wages at its factories by encouraging its manufacturing partners to implement wage management systems.
H&M has developed systems to isolate and remove wage costs from any price negotiations The brand produces 67 per cent of its product volume in factories that implement improved wage management systems, well exceeding their initial 50 per cent target. In the long term, H&M aims to change wage setting systems for the whole industry and, ultimately, entire countries. It also aims to adopt full circularity in its production and operations.
Using technology to adopt circularity
Fast fashion brands need to realize the dangers of climate change related supply disruptions on operations, says Hendrik Alpen, Sustainability Engagement Manager and Team Leader, H&M Group. They should adopt circularity through new technologies such as the Global Garment Collection Program. The 'recycle-reuse-rewear' approach can enable these brands to reuse 40 to 60 per cent of reclaimed materials with remaining materials being used for other applications such as making housing and car insulation, etc
H&M is also investing in a recycling technology launched by the Holy Grail of fashion. The group is collaborating with other companies and stakeholders to support their development. Two such companies are Worn Again Technologies, a polymer recycling startup, and HKRITA, whose full-loop hydrothermal method for recycling cotton and polyester blends is able to maintain the structural quality of the materials, a difficult feat to achieve.
Though the efforts of big brands like H&M are creditworthy, the sustainability movement can be successful only when small innovators and like-minded investors participate in it.