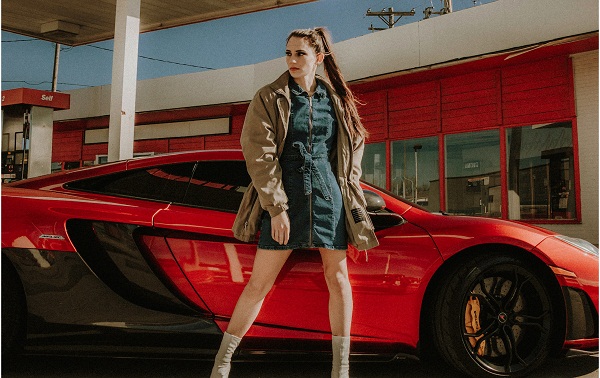 Fashion circularity is no longer a concept celebrated in industry forums and seminars but a living lifestyle choice as rentals are growing phenomenally. Owning a fashion piece is no longer in, it's all about usability. Rented wardrobes may soon become the norm as consumers are expressing their preference to used pre-loved items than buy new ones.
Making fashion statements with rentals
As per Tracxn, a growing rental market, India currently has over 40 reputable high-fashion rental startups online. The high and mighty Harrods has partnered with MY Wardrobe HQ, offering a $10,000 bespoke outfit for rent of $134 a day. The idea of hand-me-downs being second best is over. Increasingly, circular retail products will be seen as better than new.
Levi's, the all American jeans now offers to take back its used jeans, repair and resell at a lower price. Fast fashion brand H&M has an online portal where it communicates extending the life of clothing through their Re-Wear scheme. IKEA's BuyBack scheme offers IKEA credit to those who return used furniture that is repaired or touched up for reselling. British home store brand John Lewis has partnered with Fat Llama and offers a 500-line rental furniture targeting Airbnb.
Apple began offering discounts with trade-ins in 2013. Apple then refurbishes these trade-in-devices and resells them into emerging markets such as India, Latin American and Africa. This has helped Apple capture consumers in emerging markets successfully.
According the Grand View Research, traditional renting is expected to register a CAGR of more than 8.7 per cent during the forecast period of 2022 to 2023. Traditional clothes are worn during festivals, at rare and special occasions thus, are used very less. Hence, consumers prefer renting them instead of purchasing them. The global online clothing rental market was worth $1.12 billion in 2021. It is expected to expand at a CAGR of 8.7 per cent from 2022 to 2030. Online rental market set to grow The online clothing rental market is expected to expand due to increasing online retail. It is the primary driving factor for this growth. Moreover, technological advancements, internet penetration, and the increasing popularity of online shopping portals during the last few years are the factors driving the market. Furthermore, the rise in popularity of fashion vlogs, the film industry, and the TV industry is expected to fuel market growth. These industries require clothes for a short duration and thus, they prefer renting them instead of buying them.
Soaring demand for luxury designer dresses, as well as continuous shifts in consumer fashion sense, are the factors predicted to fuel the rise of the online garment rental sector. In addition, consumers' increased spending on fashionable pursuits as their disposable income rises, coupled with the rapid growth in the number of fashion brands, is a major element driving the market.
Manufacturers' increased attention to children's segments is expected to provide profitable market opportunities in the coming years. Kids have become more style- and brand-conscious as a result of their parents' changing lifestyles, which is likely to boost the growth of the online clothing rental space. However, the industry is significantly fragmented in nature due to the presence of several unorganized manufacturers selling low-cost, non-branded goods, which can act as a restraint and hamper market growth.
According to a report published by the Royal Geographical Society with IBG in 2020, at the beginning of the pandemic, consumer spending on apparels was reduced by more than 50 per cent in major markets including the US, UK, and Germany. This is a clear indication that developed economies are leading the rental movement by using pre-loved clothing rather than buying new ones. Fashion circularity is now gearing to replace wasteful fast fashion.