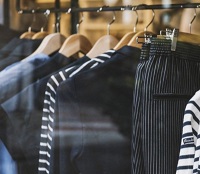 COVID-19 has forced brands across the world to strike a complicated balance between stocking sufficient inventory for future needs and avoiding surplus to cut waste. Most brands in the US could achieve this easily by shifting manufacturing locally. However, fashion brands suffered on account of the high costs and low standards of their production processes. The US does not have high-end manufacturing processes like China does.
Secondly, employment in the country's apparel manufacturing sector declined from 28 per cent to 8 per cent in 2017. Contrary to this, apparel manufacturing in China grew by 5 per cent every year from 2014 to 2019. Also, Chinese factories were able to bring in more than $380 billion in annual revenue.
Shortening lead times
However, the outbreak of COVID-19 has led to many brands questioning their reliance on China and demanding resurgence in American manufacturing which they believe
would lead times and require less inventory, thus avoiding big losses during a crisis.
As Kristen Fanarakis, Founder of contemporary brand Senza Tempo points out, manufacturing in the US enables brands to pivot faster. It also reduces manufacturing lead times which can take up to three months in China. This can be seen from the example of Haverhill Leach, founder of jewelry brand Haverhill Collection, who relocated her manufacturing bringing home a giant order of finished components including silver and stones. She assembled and finished these pieces from home and their sales have tripled in the last two months, being able to offer much shorter turnaround times just in time for Mother's Day.
Need for a robust infrastructure
But to manufacture in America, brands need to have a robust infrastructure like China and Italy. Also, there's a limit to how much brands can produce in the country. If they want to manufacture on a small scale or are making something simple like T-shirts, they can easily get it made by someone else. However, apparel factories in the country cannot offer the kind of volume or intricacy of product that massive Chinese factories can.
For manufacturing in the US to take off, the government needs to incentivize it. Currently, manufacturing in the country does not receive any cost or tax incentives. The government needs to pay attention to this.