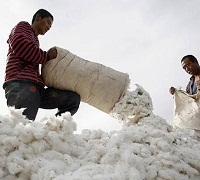 The US-China trade war intensified recently with the Trump administration banning cotton imports from the sprawling Chinese quasi-military organization, Xinjiang Production and Construction Corps (XPCC).
As per a report, the XPCC produces more than 2/3 of China's cotton. In 2019, the organization exported around $11 billion worth of cotton textile and apparel products from China. US' ban on cotton from this region would have sweeping consequences for apparel firms and other companies importing cotton products.
Intertwined supply chain makes traceability difficult
Many US firms rely on XPCC-produced cotton for the smooth functioning of supply chains. However, the intertwined nature of global supply chain makes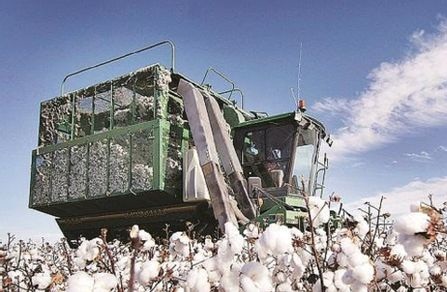 it difficult for companies to trace XPCC imported cotton. Even the largest companies are unable to guarantee that the apparels made by them do not contain XPCC cotton. For such firms, COVID-19 has highlighted the importance of having a diversified supply chain. Many have already shifted to the China+1 model with the XPCC ban further expediting their efforts.
The ban may actually work in India's favor as it may encourage global brands to place more orders with Indian exporters, says credit rating agency, ICRA. Some Indian exporters have begun receiving increased orders while others are negotiating with international buyers to fill the vacuum caused by the ban on XPCC cotton.
India to fill vacuum caused by XPCC ban
This had raised the prospects for Indian cotton exports. Cotton Association of India estimates India's cotton exports to rise by 63 per cent this fiscal to touch 65 lakh( 6.5 million) bales against June estimate of 40 lakh bales. In the previous year, India had exported 50 lakh(5 million) bales reported Cotton Corporation of India. The reasons for improved estimates include: higher demand for surgical gowns and mask production, coupled with lower input prices domestically.
Even as the value of Indian rupee fell to a two-month low in early November, global cotton prices rose to their highest levels in 17 months, which increased traders' profit. At the beginning of November, Indian cotton traded at around 74 cents per pound to importers in China, Bangladesh and Vietnam; while cotton from Brazil and the United States traded at 77 cents per pound.
This year, India is expected to lots of surplus cotton to boost exports. In fact, downward revision of production figures by the US from 17.06 million bales in September to 17.05 million in October has helped boost Indian exports.