Heavily influenced by fashion trends, the global clothing and textile market has grown from $925 billion in 2015 to $1 trillion in 2019, indicates Trade Map. During this period, top global exporters of clothing and textile last year were: China, Vietnam, Italy, Germany and Bangladesh.
Meanwhile Africa's clothing and textile exports also surged during this period. According to Trade Map, the continent's clothing and textile exports in 2019 were dominated by Tunisia with exports worth $4.3 billion; followed by Morocco, Egypt, South Africa and Mauritius with exports worth $4 billion, $3.2 billion, $1.5 billion and $687 million respectively. Tunisia's totals exports during the year was $15 billion, while Morroco's was $29 billion.
Zimbabwean stakeholders can actively contribute to national economic development by introducing an inclusive framework to harness the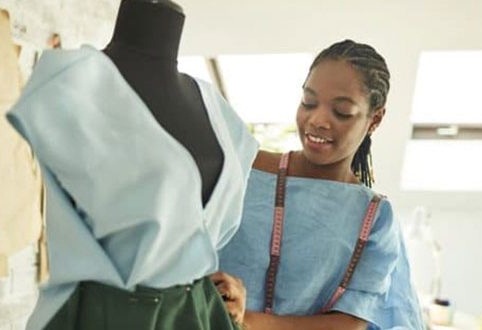 potential of all players, leverage on diaspora and address current challenges affecting the fashion industry. They can define Zimbabwean fashion by making clothes from locally available resources.
Zimbabwean fashion exporters can also link their national style and fashion with their cultural essence. This will make local communities and groups the owners of the essential raw materials and ingredients, unifying all participants under single brand to compete in the export market.
Develop capacities in young designers and businesses
Designers in the country need to collaborate to create national trends. Share information, skills, and periodic updates of trends in the fashion industry through digital media channels. Designers need to develop brands that will distinguish them on the international fashion scene.
Stakeholders should also need to develop capacities in young designers and youth led businesses as they are creative enough to keep up with changing global trends. Start-ups should be nurtured as a remedy for the country's economic woes in the not so distant future.
Retool the industry
Stakeholders have to engage closely and address challenges that continue to affect the fashion industry. They need to engage in retooling the industry as most machines used by manufacturers have become obsolete and consume more power and raw materials. Stakeholders also have to focus on creating strong linkages between clothing manufactures and learning institutions for continuous upgrading of local skills.
The Zimbabwean government plans to establish a center of excellence for the domestic fashion industry to assist in improving the competitiveness of SMEs within the sector. The center will promote networks and foster cooperation between fashion and textile designers and other creative entrepreneurs, textile entrepreneurs and local mills. It will be integrated with creative incubators for fashion students and upcoming artists for generation of 'cross-over-effects' and learning. It will also improve the employability skills of youth and make them ready for international markets.