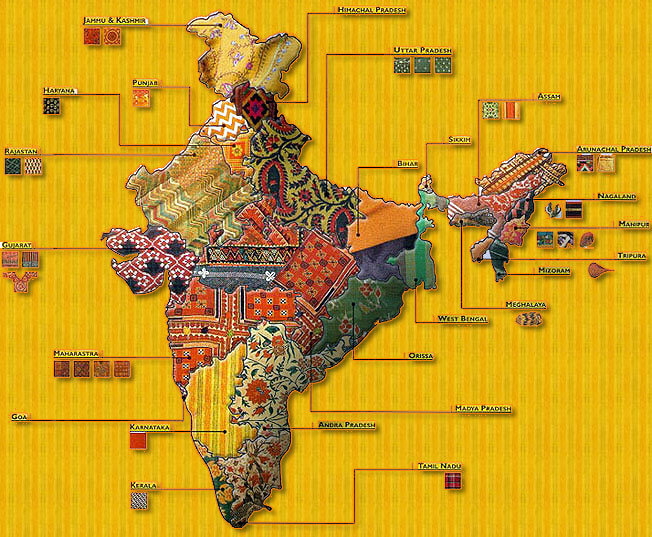 According to experts, several steps being taken by the Union government could help India's textile industry witness considerable rise in growth. The initiatives include announcement of a new textile policy, 'Make in India', huge investments to develop textile and apparel parks among. All these steps have led to optimistic environment among the industry players.
Positive initiatives driving growth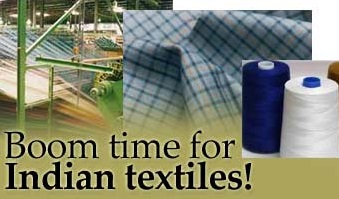 The soon to be announced Textile Policy with an ambitious target of achieving 20 per cent share of the global textile trade is set to help the domestic industry attain a size of $650 billion by 2024-25 by focusing on investments, skill development and labour law reforms. The policy blueprint, termed the 'Vision, Strategy and Action Plan' for the textiles and apparel industry, lays thrust upon diversification of exports through new products and markets along with increasing value addition and promoting innovation and R&D activities.
The textile industry is expected to attract investment worth $120 billion by 2024-25 and create about 35 million additional jobs in the process. Exports are also expected to rise from the current $39 billion to $300 billion by 2024/25. The action plan notes that attracting the required investment entails ready availability of developed land with adequate infrastructure, skilled manpower and easy connectivity to ports, along with creation of new mega textile parks, lowering the cost of production and logistics, and encouraging new entrants through start-ups as well as FDI.
Along with the growth of the textile industry, the textile machinery segment too is expected to double to Rs 45,000 crores in the next seven years from the present Rs 22,000 crores on the back of implementation of the new projects and increased focus on setting up textile parks.
Textile companies positive about growth
Overall optimism supported by these announcements has led to many Indian textile companies planning their investments for future capacity expansion. For instance, companies like Trident, Welspun, Nandan Denim, KPR Mills, RSWM, Indo Count, Sutlej, Arvind, Raymonds, Himatsingka, Nitin Spinners and Mafatlals have announced significant investments in areas like home textiles, denim and garmenting.
Experts point out that the Indian textile industry going through a consolidation phase, now has 30 companies with a turnover of more than $200 million, and many of them are registering double-digit growth. There are another 100 companies which are seen as star performers of the future.
Industry players have realised that innovation is a key to growth and for that they must invest in R&D. Industry experts say that the companies have been trying to create unique products after the abolishment of the global textile quotas in 2005. The government's technology upgradation fund scheme (TUFS) has further helped them focus on installing new technology.
Texmin.nic.in