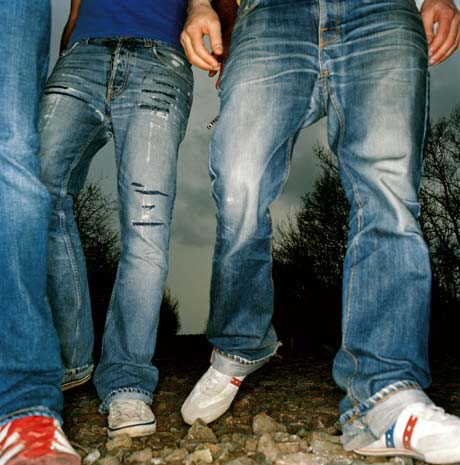 A Denim Retail study conducted by Editd, which specializes in the use of data to advise retail stores about their product selection points out that in the United States and the UK, there are over 150,000 denim products in the market, and volumes are increasing. Interestingly, demand in both these nations is exactly in contrast.
UK and the US demand in contrast
While in the UK, product orders for premium and luxury market (averaging $315 for a pair of women's jeans dropped by 24 per cent, they increased by 9 per cent in the US where the average pair's price is $179. However, in the UK, in the mass market (jeans for $57) and value market (jeans for $26), product arrivals were up 29 per cent and 58 per cent. In the US, these markets, with jeans respectively at $69 and $30 on average, decreased by 2 per cent and 8 per cent.
The study further goes on to show that luxury products saw greatest discounts. Only 45 per cent of sales were made at full price, as compared with 65 per cent in the premium market and 61 per cent for those in the mass and value market. The major retailers selling denim included Asos for both countries for the mass market segment, and Nordstrom in the United States and Farfetch'D in the UK for luxury and premium segments. The most stocked brands for men were Levi's, 7 for all mankind and Diesel in the US, and Diesel, Levi's and G-Star in the UK. The most stocked brands for women included 7 for all mankind in the US, followed by J. Brand and Paige Denim, while in the UK, J. Brand, G-Star and 7 for all mankind occupied the top spots.
Editd's study also reveals that the notion that rise of fitness apparel has had a negative impact on denims is not entirely true. While new arrivals of leggings, jeggings and other sweatpants almost doubled between January 2014 and January 2015, denim arrivals were also 31 percent higher. But while sales of casual pants were up 114 percent, sales of denim posted over 45 percent rise. Over the course of two years, sales curves essentially followed the same trends. editd.com