"At the interactive session with Gupta, she explained the challenges in front of the sector. "We take everything seeming as a threat as a great opportunity. All I can say is the time is crucial for us to introduce measures promoting growth in the textile sector since our share is still restricted to a small figure in the global textile business. Tragically, we are losing out to Vietnam and other Asian peers. Urgent actions are required to seize the opportunities lying untapped and make 'Make in India' campaign successful," she explained. The aim is not to keep growth limited to some particular areas but to bring it in across all categories in the textile sector ranging from fiber to fashion."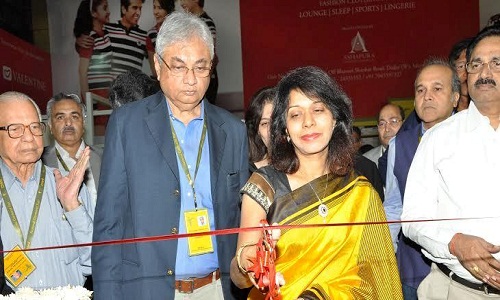 The 62nd NGF organized by the Clothing Manufacturers Association of India (CMAI) from January 27 to 28 at the Bombay Exhibition Centre, Mumbai, was a huge success. The two-day fair that offered various business opportunities for the apparel sector attracted a large number of visitors and industry professionals. With nearly 283 stalls displaying over 330 brands and saw around 15,000 retailers and trade visitors from across the country and overseas visited this B2B fair.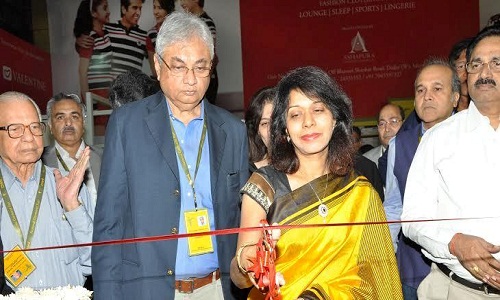 Kavita Gupta, Textile Commissioner was the chief guest at the inaugural event of the fair. The fair was divided into three sections: men's, women's and kids'. Speaking at inauguration Gupta said the Textile Ministry is determined to promote the garment sector in every possible way. "The sector is going to be a highly focused area for the Ministry, considering the potential it manifests. A lot of value additions have become a part of the sector in recent days and many are lined up for further. We are also trying to ensure maximum benefits for the garment segment once GST gets implemented." Stressing on the commitment to the sector, she said while other segments have got not more than 10 per cent subsidy, the garment sector has been given about 50 per cent subsidy. Efforts have also been made to maintain transparency and flawless mechanism. "We also consider branding important for any segment to grow and this exhibition is the best display of endeavors being made towards this direction," she opined.


At the interactive session with Gupta, she explained the challenges in front of the sector. "We take everything seeming as a threat as a great opportunity. All I can say is the time is crucial for us to introduce measures promoting growth in the textile sector since our share is still restricted to a small figure in the global textile business. Tragically, we are losing out to Vietnam and other Asian peers. Urgent actions are required to seize the opportunities lying untapped and make 'Make in India' campaign successful," she explained. The aim is not to keep growth limited to some particular areas but to bring it in across all categories in the textile sector ranging from fiber to fashion.

Commenting on branding Gupta said that a brand comes last in the entire value chain. It begins with fiber, then its spinning and fabric and likewise every other segment of the value chain and then comes garmenting. "So the entire value chain requires promotion. Branding is certainly important and we are putting extra emphasis on it with an extra focus on its holistic growth," she opined. Value additions too are critical for growth of the entire value chain, to ensure that fabrics have not been imported but are available easily in the domestic markets, to establish self-sufficiency. She observed that India is doing extremely well on this front. "We are developing some good fabrics in viscose, in synthetic and many other fibers," she informed.

Meanwhile the government too is promoting viscose. In its effort to speed up growth the government is providing interest submission on viscose products. "We are aiming at export to the tune of $40 billion. We are still lagging behind in technical textile so its promotion is another focus area. We are witnessing 13 per cent growth in this segment, but may go up soon to 20 per cent."