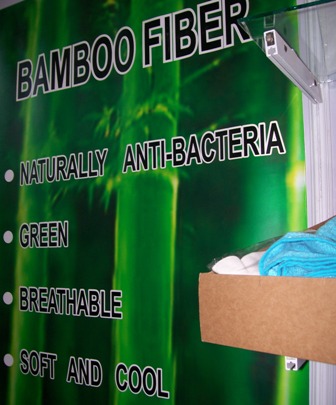 Natural fibre brand Tenbro that supplies to other major Indian companies and global brands like Zara, has inked a partnership with the Tata Group for supplies.The China-based company makes eco-friendly fibers from bamboo.
Talking about the company, Sachin Doshi, Director, Tenbro says, "Tenbro manufactures natural fibres. The President of Tenbro is also the President of New Fibre Manufacturing Association in China. We work with a lot of brands globally and now will be working with the Tata Group."
Natural fibres gain traction
Tenbro fibres are made from Bamboo. These are naturally antibacterial because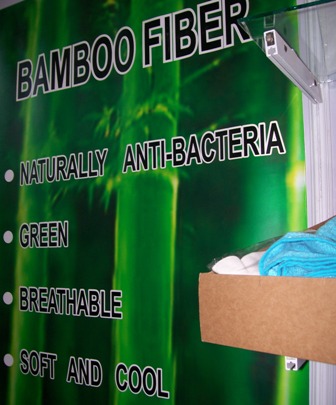 bamboo grows in two years. "If we cut it, it is not going to affect the environment compared to viscose. For viscose, it's necessary to cut trees and it takes nearly 20 years for the trees to grow back to that size. Bamboo has moisture absorption properties and is good for human skin. We don't use chemicals that are harmful to the skin," elaborates Doshi.
There are other natural products made from soyabean, corn, milk, banana even pineapple. Those are expensive and not commercially viable. "We are doing products that are commercially accepted. In India, we are doing well. Our clients include Trident, RSWGM, Welspun and Pallava, among others," Doshi informs.
Export potential of Bamboo
Doshi believes bamboo exports will definitely increase with time. Earlier, the US had major problems accepting it. "We made a presentation explaining the difference between viscose and Bamboo fibre. Now, acceptability is increasing. No more do they claim that we are supplying viscose in the name of bamboo fibre," he adds.
Talking about the difference, Doshi says, viscose is a process. "What's important to note is the pulp used during the process. In viscose, we have to use soft wood pulp. Some use Eucalyptus pulp but the trees take a lot of time to grow. We use bamboo, which grows fast. So it is more convenient, natural and doesn't harm the environment since the replacement process is faster in Bamboo cultivation," he elaborates.
www.tenbro.com