According to the 36th annual International Textile Machinery Shipment Statistics (ITMSS) report, shipments of the new textile machinery fell in most segments. As per the figures released by the International Textile Manufacturers Federation (ITMF) that covers six segments of textile machinery, are compiled in cooperation with some 117 textile machinery manufacturers.
Worldwide shipments of new large circular knitting machines in 2013 remained unchanged on the record level of 2012. In comparison, global shipments of new short-staple spindles rose by 10 per cent while those of open-end rotors decreased slightly by 2 per cent and those of long-staple spindles dropped by 45 per cent. Also the number of new draw-texturing spindles shipped was down by 29 per cent, those of new shuttle-less looms by 4 per cent, and those of new electronic flat-knitting machines by 24 per cent.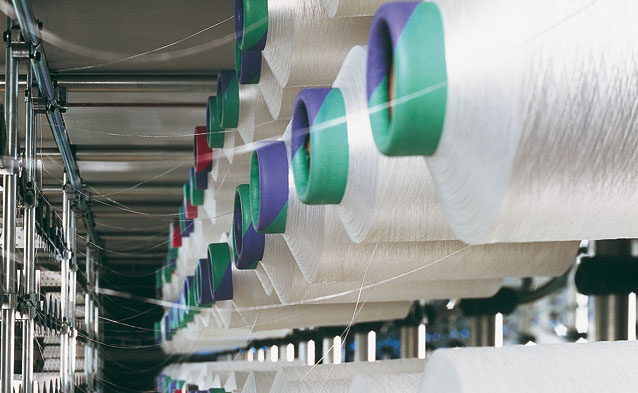 Circular and flat knitting machinery
Global shipments of large circular knitting machines increased by 27 per cent from 28,900 in 2011 to 36,640 in 2012, which set a new record. In 2013, the amount of machines remained practically unchanged at 36,575. Also in this segment, Asia was the main regional investor absorbing 91 per cent of all new machines shipped in 2013. The biggest single investor was China with a total of 27,460 (a global market share of 75 per cent) followed by India, Turkey, Bangladesh, and Indonesia.
In the segment of electronic flat knitting machines global shipments in 2012 dropped by 34 per cent to 46,100 machines. Also in 2013, global shipments recorded a decline of 24 per cent. The bulk of global shipments of electronic flat knitting machines was delivered to Asia (30,300 or 86 per cent), while Europe's share (including Turkey) reached 12 per cent.

Spinning and texturing machinery shipments
In 2012, shipments of short-staple spindles fell by 27 per cent to 10.51 million spindles but rose again in 2013 by 10 per cent to 11.56 million. Global shipments of long-staple (wool) spindles dropped in 2013 by 45 per cent from 146,400 to 80,800. Europe was the main recipient, followed by Asia and the Americas.
As far as open-end rotors are concerned global investments decreased slightly in 2013 by 2 per cent to 443,200. Asia was once again absorbed by far the most of the new rotors (351,400 or 79 per cent of global shipments). Country wise, China was the dominant investor putting in place 271,740 or 61 per cent of global shipments.

From 2010 to 2011, global shipments plummeted from 13,200 to only 1,824 by 86 per cent. In 2012, no shipments of single heater draw-texturing spindles were recorded. In 2013, shipments reached 2,600 spindles, of which 2,120 went to Asia and 480 to Europe. In the segment of double heater draw-texturing spindles investments dropped from 717,760 to 505,080, a decline of 29 per cent. 90 per cent of all shipments went to Asia.

By far the biggest single investor in this type of draw-texturing machinery was again China where 366,480 new spindles or 73 per cent of global shipments were installed, followed by distant second Japan, India, Vietnam and Egypt

Weaving machinery segment
Worldwide shipments of shuttle-less looms fell by 4 per cent in 2013. The main reason for this development was a further decline in shipments of water-jet looms. After a skyrocketing jump of 537 per cent in 2010 and in 2011, global deliveries of water-jet shuttle-less looms dropped by 65 per cent to 39,920 machines in 2012 and by 13 per cent to 34,580 in 2013. In the shuttle-less loom segment of rapier/projectile looms shipments increased marginally from 23,250 in 2012 to 23,830 in 2013.
Also deliveries of shuttle-less air-jet looms increased from 23,300 in 2012 to 25,010. As in previous years the main destination of shuttle-less looms was Asia, where 76,390 or 92 per cent of all new shuttle-less looms were installed.