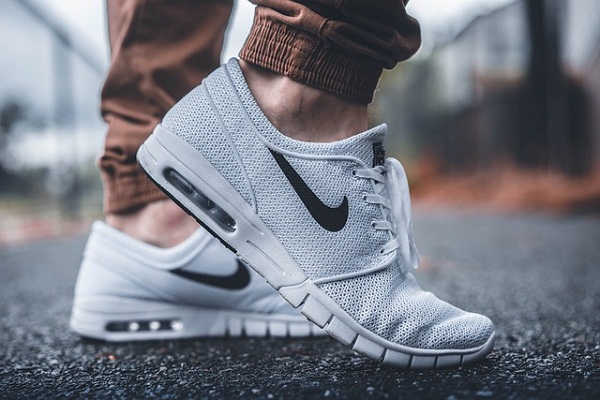 Nike has to walk its talk of "Just Do It" as it witnesses an 11 per cent slide in profits from December 2022 to February 2023, compared to the same period 12 months ago. As it reported a profit of $1.2 billion the stated three-month period, robust popularity contributed towards it but profits dropped as increasing logistic costs and larger inventory brought it down.
The good news is its home base, the North Americas, remained loyal to the brand, where it did well but the not-so-good news is that sales in post-restriction China not only did not pick up but actually dropped by eight per cent. Globally, the brand increased its footwear sales by 20 per cent and the apparel portfolio's sales upped five per cent compared to last year. Its global revenues increased by 14 percent at $12.4 billion
Challenges Nike faces
Greater China remains a worry for the brand as this is its third largest market in terms of revenues. Analysts are of the opinion Nike and other international sportswear brands have to contend with post Covid Chinese consumer being offered local brands that are cheaper and having come out of a crippling lockdown, the Chinese consumer is counting their yuans as many personal financial factors have made consumers just as weary of spending on non-necessary items like their European counterparts.
Nike's operating costs rose 12 per cent to hit $3 billion due to strategic technology investments and wage-based expenses. During that period, gross margin dropped to 44.3 per cent due to logistics and freight costs. The drop was also attributed to low margins in Nike's direct business following high markdowns.
International foreign exchange rate against the dollar have affected Nike's pricing policy as higher product input costs and increased freight and logistics are responsible for dragging down profit margins.
However, Nike Chief Financial Officer Matthew Friend is upbeat as he says Nike has worked hard to manage its inventory successfully and is positioning the brand as a sustainable one with more opportunities to grow profit. He emphasizes compared to fellow-competitors Nike had done well in reducing a larger inventory level with effective promotions worldwide, ensuring movement of footwear and apparel. The flipside was supply chain problems in 2021 prompted retailers to ramp up deliveries in 2022. However, retailers struggled to align product supply with demand. Excessive quantities of merchandise had forced retailers to liquidate goods at low prices.
Analysis firm Third Bridge says, the challenges are really not that serious the sports footwear industry continues to remain robust as it heads into the first half of 2023, despite consumers tightening purse strings.
One quarter doesn't make Nike a flop
In terms of overall profit growth, Nike remains not only profitable but also posts healthy profits year on year. The brand's gross profit for 12 months ending February 28, 2023 was $22.200 billion, a 2.63 per cent increase year-over-year. Annual gross profit for 2022 was $21.479 billion, a 7.6 per cent increase from 2021 and the annual gross profit for 2021 was $19.962 billion, a 22.91 per cent increase from 2020.
While Greater China, its third largest market remains a region of concern, its two largest markets, the North Americas and EMEA remains buoyant as do the Asia Pacific and Latin American markets. In year ending 2022, Nike made a much more significant profit than its nearest rival Adidas which is burdened with cash outflow issues more than Nike is.